Meuwley's
– Hosted at Latitude 53
part of a series on Game
About the speaker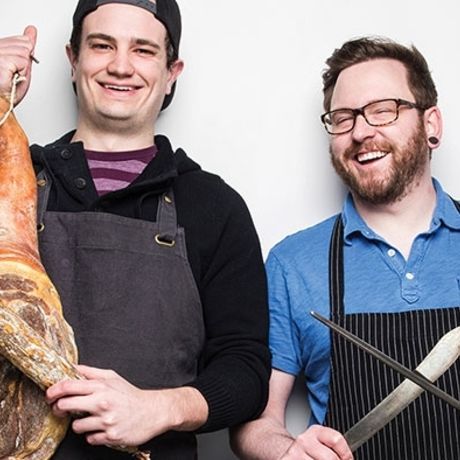 Glendon Tan, Will Kotowicz and Peter Keith of the Secret Meat Club strive for the best quality in preserved meats, but they also want to change people's expectation of accessibility around quality products. They believe that "a strong community is centred around good food."
Businesses like SMC are actively changing the way our city approaches food by providing the opportunity for people to try new products, to connect through community, to learn about preservation processes, and to play around with creative business models.
Local partners
The Alberta Podcast Network, powered by ATB, promotes and supports Alberta-made podcasts, and connects their audiences with Alberta-based businesses and organizations.
Taproot Edmonton is a source of curiosity-driven stories about the city, cultivated by the community. We invite curious Edmontonians to read our stories at taprootedmonton.ca, where they can join Taproot and help us put more good stories into the world.
Founded in 1973 by a collective of Edmonton artists, Latitude 53 is a not-for-profit artist-run centre. We provide a non-coercive environment to assure the freedom of the artist, and give the public access to new art forms. Latitude 53 supports the research and development of new artistic practices and concepts, and encourages experimentation by artists through diverse programming.
Additional details
Latitude 53 is a fully accessible venue two blocks from Corona LRT station and is on the downtown bike grid!
Let's think sustainably! Please bring a reusable cup/mug to have your coffee in.
Want to have a little CreativeMornings experience all month long? Purchase a CM EDM mug at our next event and increase your breakfast-swag game!
Location
Hosted at Latitude 53
10242 106 St NW
Edmonton, Alberta Canada T5J 0J2
When
–