Satish Kanwar
– Hosted at Shopify Headquarters
part of a series on Reality
About the speaker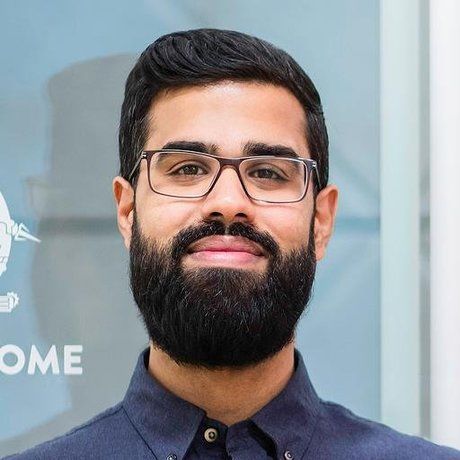 April was all about risk — and the circumstances and perspectives that exist in order for us to take one. This month, we're delving deeper into those circumstances and defining our realities. Reality, on the surface, feels so tangible; so concrete. But (to, perhaps cheaply, use a turn of phrase), in reality, it isn't quite so simple. Our existence is made of several truths, always shifting under our feet.
To speak on this month's theme we're excited to invite Director of Product at Shopify and recent winner of Forbes' 30 Under 30 Retail And E-Commerce, Satish Kanwar. Satish will be speaking on the way in which digital partnerships can affect the real every day reality of a business and how it functions.
Toronto native Satish, 29, has been instrumental in launching e-commerce software outfit Shopify's biggest partnerships, including Facebook and Pinterest's 'Buy' buttons. Shopify went public in 2015 and now has a market cap of over $2.5 billion.
Previously Satish co-founded Jet Cooper, a design agency that was acquired in 2013 by Shopify. He is an active speaker, mentor, and contributor in the Canadian startup community.
Local partners
Shopify is a commerce platform that offers a professional online storefront, a payment solution, and the Shopify POS retail application. Shopify currently powers over 150,000 online stores in over 150 different countries. If you like to break things for fun, and you're interested in working in a unique, large-scale environment where security and hacking on open-source software is a major focus, check out our careers page.
Rogers TV stations produce more local TV than any broadcaster. In 2012, our stations produced 17,000 hours of informative local programming involving over 25,000 community groups, underlining our commitment to our communities and to the objectives of the Canadian Radio-Television and Telecommunications Commission's policy for community-based media.
Additional details
Event Schedule:
8:30 AM - Doors
9:00 AM - Talk begins
9:20 AM - Questions Period
9:30 AM - Networking
10:00 AM - END
Location
Hosted at Shopify Headquarters
8th floor, 150 Elgin St
Ottawa, Ontario Canada K2P 1L4
When
–