Samir Geepee on The 7+1 Habits of Wonderfilling People
June 19, 8:15am - 10:00am +04. Hosted at NEST co-working space
part of a series on Wonder
About the speaker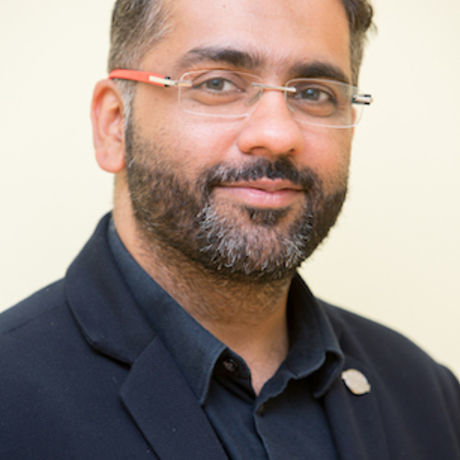 Samir Geepee is a creative thinker and an exceptional conversationalist. He is the Founder and Curator of Awesome Walkers, a platform created to inspire and motivate through the art of deep and enlightening conversations. Over the course of several years, Samir has brought together people from different spheres of life to have engaging conversations, as well as exchange in knowledge sharing and ideas. Samir excels in quick thinking, free-format conversations, and inspiring talks.
Local partners
NEST is a full-service shared work space and coworking community providing local members and travellers alike with an inspiring environment, engaging programs and curated networking opportunities. Whether it be hatching an idea, hosting a meeting or simply seeking productivity, NEST provides our guests with room to soar. The NEST is in the TRYP Hotel and Wyndham property.
On your office desk is a parcel. But it is NOT your birthday. Your name is hand-styled the envelope. Even before peaking inside, your senses are piqued. Opening it, you find curiosities, teasers, tools, & inspiration. Your ideas swirl, play & flow. Joyous desk disruption!
IMAGINESS by Sajory is designed to make your neuro-synapses go wild! A monthly curated subscription package that helps spark your creative thinking at any job, in any industry. You will see how your original ideas become more valued at work using the tools we cultivate, and how your desk morphs into a magnet for creative inspiration through the sensory items we send your way.
Inspired by Creative Mornings global movement, the monthly theme is translated into curated items that support you to get unstuck and on your way to flourishing. Consider it your monthly Professional Development Session in wrapping paper.
Additional details
We start at 8:15 with an icebreaker and 8:30 the main event! Plenty of coffee, snacks, tea, water, and great wifi thanks to the folks at the NEST.
Parking is free!
Arrive early and enjoy meeting new friends and catching up with old friends.
A new Dubai curated playlist will be food to the ears!
Location
Hosted at NEST co-working space
Al Saef 1 Street, Barsha Heights Dubai, United Arab Emirates
Dubai,
When June 19, 2019
8:15am - 10:00am