Sam Holman and Arlene Anderson
July 11, 8:30am - 10:00am EDT. Hosted at Teatro Cafe
About the speaker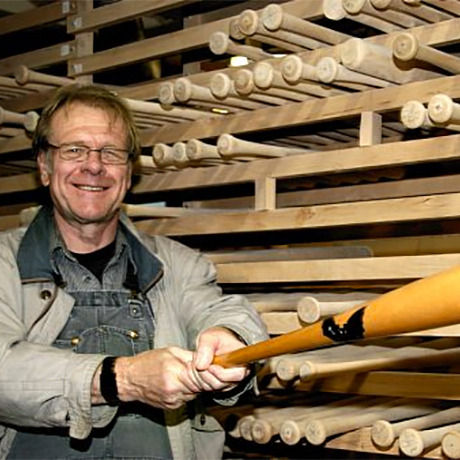 The Original Maple Bat Corporation was founded by Sam Holman, inventor of the patented Sam Bat, who introduced the first approved maple wood bat to the Major Leagues in 1997. The mission was to craft the highest quality wood baseball bats available anywhere, and the results have been astounding. The Sam Bat has been used to break major league records since its introduction and is often regarded as the greatest wood baseball bat available. The company is privately owned by Holman and 3 other individuals, including Arlene Anderson who is President of the company. It is located in Carleton Place, Ontario, Canada, just outside of Ottawa, Canada's Capital City.
Local partners
Teatro Cafe is a small plates dinner restaurant that elevates the ritual of Spanish Tapas into a moment of pure enjoyment. Relax with a fine glass of wine or cold beer and delight in your meal in an unhurried, fun and social environment.
Start your day with our fresh baked goods and breakfast sandwiches. Grab our homemade soups, salads and fresh sandwiches for a great lunch. And join us for a four course brunch on weekends.
Location
Hosted at Teatro Cafe
1233 Wellington St. West
Ottawa, Ontario Canada K1Y 0G7
When July 11, 2014
8:30am - 10:00am