Architecture and birthday cake!
About the speaker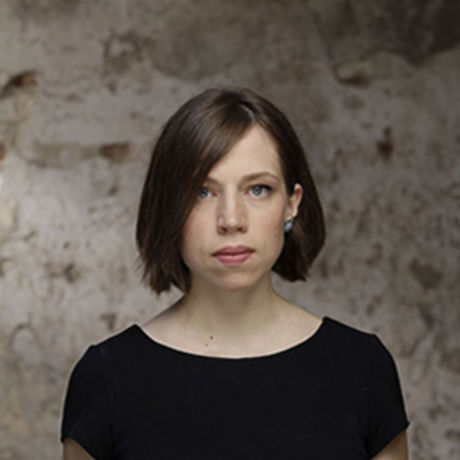 Sabina Daugėlienė - viena iš DO ARCHITECTS steigėjų, architektė.
DO ARCHITECTS yra viena didžiausių architektūros studijų Lietuvoje vienijanti per 30 architektų ir urbanistų su užsienio bei Lietuvos patirtimi. DO ARCHITECTS įgyvendina reikšmingus ir ilgalaikius miestų, pastatų ir žaliųjų erdvių pokyčius. Komandos darbų portfolio apima tokius projektus kaip kartu su Studio Libeskind projektuotas MO muziejus, Ogmios miesto teritorijos konversija ir kt.
MO muziejus – nauja reikšminga kultūrinė erdvė Vilniaus mieste. Privačia Viktoro ir Danguolės Butkų iniciatyva MO muziejuje pristatoma išskirtinė Lietuvos modernaus ir šiuolaikinio vaizduojamojo meno kolekcija, apimanti laikotarpį nuo 1960 metų ligi šių dienų. Šiuolaikinis Vilniaus senamiesčio kiemas. MO muziejus suprojektuotas su centrine pastatą skrodžiančia lauko ertme – trijų lygių viešam naudojimui skirta terasa. Nuo Pylimo ir Trakų gatvių pusės esančios aikštės laiptai veda į amfiteatro terasą. Ši viešoji lauko erdvė yra tarsi pastato viduje, bet atvira visą parą miestiečių renginiams. Ji yra šiandienos Vilniaus uždaro senamiesčio kiemo interpretacija su paliktais atvirais vartais stebėti miestą.
Architektūrai keliamas tikslas – kad pastatas ir erdvės padėtų muziejaus misijai – taptų meno erdve įkvepiančiam laisvalaikiui.
Šį kartą pranešimas vyks ekskursijos formatu. Turėsime labai ribotą vietų skaičių - priimsime 50 norinčių. Sabina vedžios po muziejų ir papasakos, kaip jiems pavyko įgyvendinti visus architektūrinius iššūkius.
Favorite quotes from this talk
No quotes yet. Sign in to tag a quote!
60

Lovely Attendees








see everyone