Ruth Meints
– Hosted at Hot Shops Art Center
part of a series on Sound
About the speaker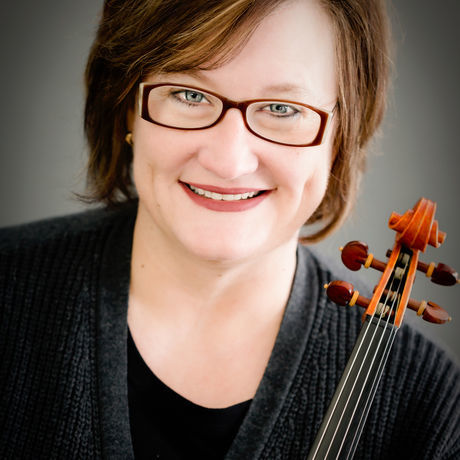 Ruth Meints has been the Executive Director of the Omaha Conservatory of Music (OCM) since 2005 and authored the Violin Sprouts curriculum launched in 2013. She currently teaches violin and viola at OCM and conducts various workshops around the country in violin pedagogy and music education, integrating current neuroscience findings into music teaching. While at OCM, she has created many music education programs, such as OCM's Summer Institute, Winter Festival Orchestra, a full music program at the St. Augustine Indian Mission School, on-campus classes such as Club Theory and Club History, as well as the Inside the Mind of the Artist recital and master class series. Her teaching experience has included head of the string department at Azusa Pacific University and faculty at Biola University in the Los Angeles area.
Ruth received her Bachelor of Music in Violin Performance from the University of Nebraska-Lincoln and her Master of Music degree with an emphasis in Suzuki pedagogy from Southern Illinois University-Edwardsville under the mentorship of John Kendall, pioneer in bringing the Suzuki philosophy to the United States.
Local partners
Dedicated creatives and members of the Greater Omaha Chamber have partnered together to bring CreativeMornings to the Omaha community. We are committed to building a connected, supportive community where all are welcome to learn and be inspired!
Location