Roots - Agata Passent
January 30, 8:30am - 10:00am CET. Hosted at wework
part of a series on Roots
About the speaker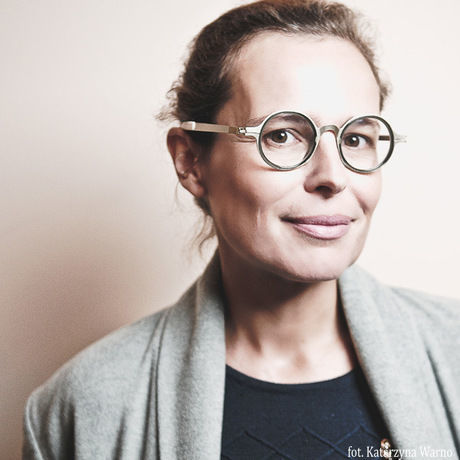 Agata Passent
Felietonistka, dziennikarka, recenzentka oraz - jak sama o sobie pisze - "emerytowana tenisistka". Absolwentka germanistyki na Uniwersytecie Harvarda. Prowadzi program o książkach: "Xiegarnia" w TVN24 oraz "PassentPasuje" w Chillizet. Publikuje felietony na www.polityka.pl. Ponad 20 lat była stałą felietonistką magazynu Twój Styl. Jest autorką kilku książek, m.in. "Jest fantastycznie", "Dziecko? O, matko!", "Pałac wiecznie żywy" oraz "Kto to pani zrobił". Mama dwóch synów, opiekunka kundelka Korka, prezeska i założycielka Fundacji Okularnicy im. Agnieszki Osieckiej.
Mówi, że "silne korzenie muszą dać rozkwitnąć silnej koronie". Podczas spotkania będzie rozmawiała z Wami o tym, skąd czerpiemy siłę do wzrostu.
Local partners
Wework to globalny twórca społeczności przedsiębiorców korzystających z work-space'ów. Idea działania WeWork zakłada zapewnienie nie tylko standardowej przestrzeni pracy wspólnej, ale także kompleksowej organizacji wnętrz sprzyjających kreatywnej pracy i nawiązywaniu relacji biznesowych.
Szkoła wyjątkowa, o unikalnym profilu kształcenia i niezwykle bogatych tradycjach. Znajdą tu miejsce rozwoju osobistego i zawodowego wszyscy ci, dla których zatrzymywanie czasu i nadawanie życiu barw jest spełnianiem dążeń i marzeń. Warunkiem ich powodzenia jest uzyskanie rzetelnej wiedzy i umiejętności fotograficznych. Szkoła jest tego gwarantem poprzez nowoczesne programy nauczania i zaplecze techno-dydaktyczne.
Additional details
AGENDA:
8:30 - 9:00 rejestracja i poczęstunek
09:00 - 9:30 występ prelegenta
9:30 - 10:00 - pytania od publiczności
Location
Hosted at wework
Krakowskie Przedmieście 13
Warsaw, Poland
When January 30, 2020
8:30am - 10:00am