Roger Fernandes
December 14, 8:30am - 10:00am PST. Hosted at The Collective
part of a series on Tradition
About the speaker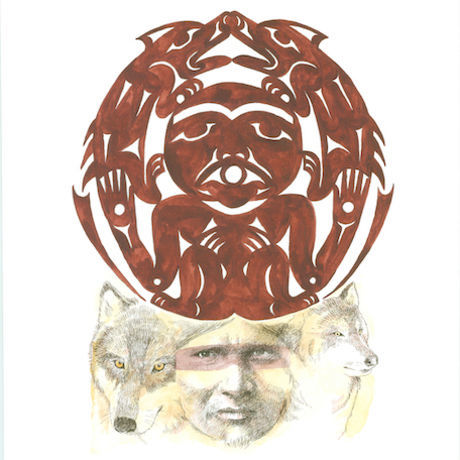 Roger Fernandes is a Native American artist, storyteller, and educator whose work focuses on the culture and arts of the Coast Salish tribes of western Washington. He is a member of the Lower Elwha S'Klallam Tribe and has a B.A. in Native American Studies from The Evergreen State College and an M.A. in Whole Systems Design from Antioch University.
He has worked in a variety of arenas including Native education, social work, arts, and culture. As an artist he practices and teaches Coast Salish design and as a storyteller he shares storytelling as a foundational human process for teaching and healing. He currently teaches courses on storytelling and art at the University of Washington, Northwest Indian College, and other learning institutions.
Local partners
Vitamin T provides midsized companies and agencies with the best digital creative talent on the planet. With a local focus and a global reach, their specialized agents make great creative matches, fast.
Additional details
If you would like to request an ASL Interpreter, after reserving your ticket please contact seattle@creativemornings.com within seven days of the event
---
Q&A with Roger Fernandes
[CreativeMornings]
How do you define creativity and apply it in your career?
[Roger Fernandes]
The ability to first envision and then make something new.
[CM] Where do you find your best creative inspiration?
[RF] I honestly believe my creative inspiration finds me. It comes from somewhere mysterious inside of me. My brain is only a conduit to the making of the vision.
[CM] What's the one creative advice or tip you wish you'd known as a young person?
[RF] That the word "art" does not exist in ancient human vocabularies; the idea that "art" is a specialized human activity that only a few people identified as "artists" can do denies that all humans are capable of creativity and creation.
[CM] Who would you like to hear speak at CreativeMornings?
[RF] Dakota Camacho, a local young Chamarro (Guam Indigena) artist, performer, creator who's work spans millennia, generations, cultures, and performance styles.
[CM] What are you reading these days?
[RF] "Primitive Man as Philosopher" by Paul Radin; excellent examination of how western culture denies the philosophical depths of "primitive" cultures.
"The Girl with the Dragon Tattoo" by Stieg Larson; Saw the movies, loved the character Lisbeth Salander, wanted to fill in the blanks.
"We Are The Clash" by Mark Anderson and Ralph Heibutzki; a look at the punk band The Clash and their efforts to create a more accessible musical style (read: sales) and confront their betrayal of their original revolutionary commitments. Also ingeniously weaves the politics of the time (Reagan and Thatcher) with the story of the band's philosophical struggles.
[CM] What myths about creativity would you like to set straight?
[RF] First, as a storyteller, I get annoyed with the use of the term "myth" to infer something untrue. One aspect of a mythic story is it's ability to speak to another part of one's psyche in a different language than the brain wants to hear. But, assuming that was not your intent in the question, I challenge the notion that only a few people are creative and the majority of people are not. All humans are creative/artists; all humans are spiritual beings; all humans are singers; etc. etc. Why does this culture insist on telling it's members all the things it says they are not? When, in fact, they are those things. That might be a better question.
Location
Hosted at The Collective
400 Dexter Avenue North
Seattle, Washington 98109
When December 14, 2018
8:30am - 10:00am