About the speaker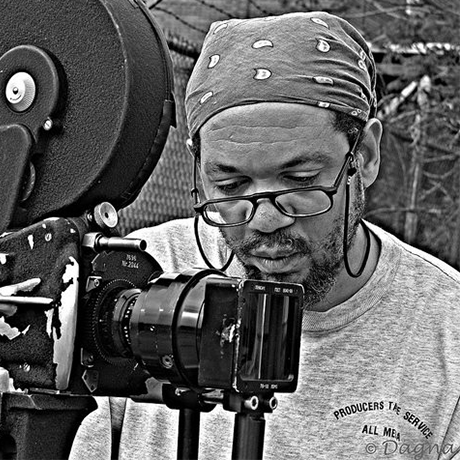 Robert C. Banks, Jr. is an American cinematographer, film artist, and teacher of filmmaking and photography. One of Bank's best-known works is the 1992 short film "X: The Baby Cinema," which chronicles the commercial appropriation and transformation of Malcolm X into a commodity-image. His 1995 documentary film, "You Can't Get a Piece of Mind," explores the world of Cleveland musician and Vietnam War veteran Dan "Supie T" Theman. Banks' films have been screened at the Sundance Film Festival, SXSW Film-Music Festival, Film Festival Rotterdam, the New York Underground Film Festival, Chicago Underground Film Festival, the Ann Arbor Film Festival, and the Cleveland International Festival Festival. He is the recipient of numerous awards, including Filmmaker of the Year at the Midwest Filmmakers Conference in 2001 and featured filmmaker for the BBC British Short Film Festival (2000). 

Banks currently teaches at New Bridge Center for Art and Technology, films corporate training videos, and works on all aspects of cinematography for filmmaker-colleagues and clients throughout the country. Some of his films include "MPG: Motion Picture Genocide," "My First Drug, the Idiot Box," "Jaded," "Outlet," "Embryonic," "Goldfish and Sunflowers," "AWOL," "Autopilot," and "Faith in Chaos," all of which are shot and edited on 16/35 mm film. 

Banks attended the Cleveland School of the Arts, the Cleveland Institute of Art, the Ohio School of Broadcasting, and Cleveland State University. He also served one term overseas in the U.S. Air Force. He taught film and photography at Cuyahoga Community College, the Cleveland Institute of Art, and Cleveland State University.
Favorite quotes from this talk See all
"

Light is the beginning and ending of everything that's worthwhile. — Robert Banks
"

[Filmakers] all had a hidden agenda but they used other genres to express this. — Robert Banks
"

When film came about there was this whole new way of saying something that was going to affect a large mass of people. — Robert Banks
91

Lovely Attendees








see everyone