Ridzki Noviansyah
– Hosted at Conclave Wijaya
part of a series on Collaborate
About the speaker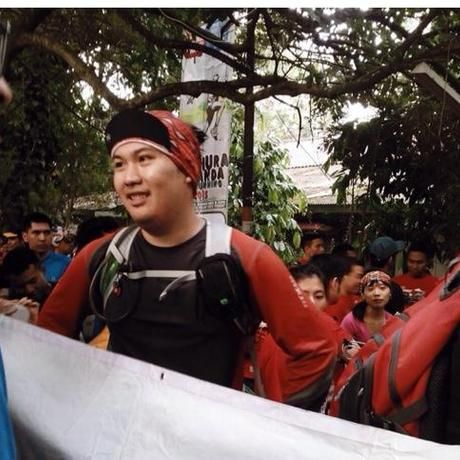 Ridzki Noviansyah is a communication consultant and part time writer, editor and photographer. He co-founded The Photobook Club in 2013 as a platform of collaboration, discussion and sharing. The club will meet in monthly basis, and it has been contributed to the publication for a number of photobooks.
Aside that Ridzki has been writing a 6-part essay on photography for the Whiteboard Journal, A review on Poppy: The Trails of Afghan Heroin for the German-Japan-Indonesia Photobook Show, becoming the Indonesian Photobook curator for the 10th Edition Angkor Photo Festival. Ridzki is also involved in photobook production as a photo editor (Saujana Sumpu by Yoppy Pieter TBP), Indonesian Text Editor (Illusions by Ng Swan Ti), and afterword author (A New Sun in The Sky-Rian Afriadi TBP)
Local partners
Additional details
The Photobook Club
Photograph is a tangible item, it's something that you could and should be able to be looked at and held on your hand. Pixels and negative is merely an incomplete form of photograph.
Naturally then, photographs can be either shown on gallery walls, or printed in smaller form and combined to become a form of publication called a photobook. As simple as that sounds however, a photobook is not merely a combination of pictures after pictures nor it is a book about pictures. There is always a theme or narrative that the photographer(s) wanted to convey and how they're able to achieve this is through the means of collaboration, because most of the time the photographer him/herself is not the best of judge.
There are several parties that contribute in the process of making a photobook, there is of course the photographer, the editor, the designer and the printer. In some cases the process also involved a writer, a text editor or simply the muse of the photographer. The collaboration process is not always what you called positive, because there will be challenges and disagreements, often it would be between the photographer, editor and designer or at some time the printer would be dragged into this.
How The Photobook Club comes into the picture is by becoming a platform to discuss and to share everything regarding photobook and alternative publications. We would hold regular meeting and invite the relevant parties related in the photobooks production for discussion, which hopefully can cultivate ideas and intellectual critiques regarding photobook, both that has been published or will be. It also aims to enrich the visual literacy of the photographers and the general populace.
CreativeMornings Jakarta proudly present Ridzki Noviansyah from The Photobook Club Jakarta to tell us stories of collaboration behind the making of photobook.
Book Example:
Yang Kuat Yang Kalah-Rama Surya (Rama Surya, Erik Prasetya, Agus Suwage) Illusion-Ng Swan Ti (Natasha Tontey, Ng Swan Ti, Maggie Tjoakin, Ridzki Noviansyah, Sasha Kralj) Tanah Yang Hilang-Mamuk Ismuntoro (Mamuk Ismuntoro, Deny Salman, Ng Swan Ti, Bobby Haryanto) Confluence-Ian Teh (Ian Teh, Tash Aw) Based on A True Story (David Alan Harvey and the Internet)
Location
Hosted at Conclave Wijaya
Jl. Wijaya I No. 5C, Petogogan, Kebayoran Baru
Jakarta, DKI Jakarta Indonesia 12170
When
–