Reporting Conflict
– Hosted at Frog Milan
part of a series on Risk
About the speaker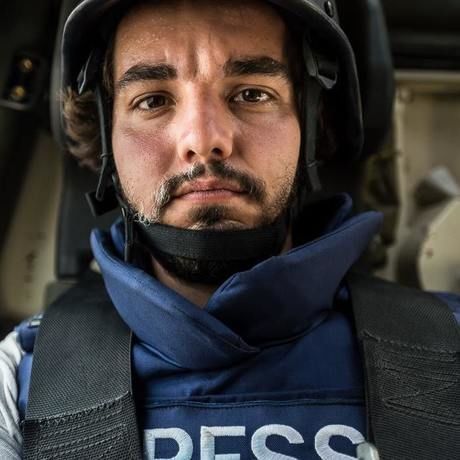 Alessandro Rota (b.1988) is a photographer specialised in reportage. He is a member of the National Union of Journalists of UK and he accomplished with merit a Master in Photojournalism at the University of Westminster of London in 2011. Immediately after he was selected for an internship at the prestigious NOOR photo-agency of Amsterdam; in 2011 and 2012 he has been Assistant Lecturer at the Design Faculty of the Polytechnic of Milano.
Since 2013, Alessandro combines periods of travel (Afghanistan, Iraqi Kurdistan, Iran, Lebanon, Somalia, South-Sudan, Turkey, Kenya, Indonesia, Zambia and Tanzania) focalizing his interest for areas of crisis and conflict with commercial works for client such as Alitalia, Emergency, Strongbow. He lives in the countryside of Milano, few minutes away from International Airport of Malpensa. He has published with Newsweek Europe, Corriere della Sera, Der Spiegel, Monocle, Sportweek, Vanity Fair Italy, Le Figaro, Riders, La Repubblica/Espresso group, Oxford University Press, Nouvel Observateur and online with National Geographic USA News, Zeit, The Sunday Times digital, VICEnews USA, IlPost, RAInews, TGCOM24, Financial Times and L'Oeil de la Photographie, among others.
Additional details
Afghanistan, Iraq, Sud-Sudan and Somalia are all distant countries: not only geographically but also culturally in war-torn areas of the world. These are countries that Alessandro Rota, a photographer with a focus on areas of crisis and conflict, has visited during the last three years in order to share their war stories. In his words, "Photography is a language and every image is a fragment of reality that I stole from the flowing of time" - moments of cruelty and fragments of joy, an image that can bring us closer together as a society and see a new perspective of the human condition.
Location
Hosted at Frog Milan
Via Ugo Bassi, 21
Milan, Lombardy Italy 20159
When
–