Rene Meijer AKA Food Works
October 25, 8:30am - 10:00am UTC. Hosted at Spaces
part of a series on Flow
About the speaker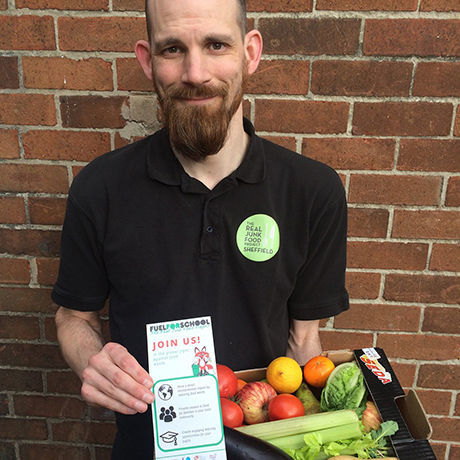 Rene Meijer joined Food Works link when it was founded in 2015 as 'The Real Junk Food Project Sheffield' and is the current CEO. Food Works is a social enterprise that aspires to create a more sustainable and fair food system in Sheffield. Food Works prevents up to a tonne of surplus food from going to waste every day, working with a small team of staff who support around 200 volunteers. This food is used to provide meals in community cafes, a daily food market, educational programs and public and private events. In total Food Works provides the equivalent of more than half a million meals per year while saving the same amount of carbon as sequestered by 30,000 trees.
Rene moved to the UK from the Netherlands in 2004. Before joining Food Works he worked as a project and change manager in education, most recently for the University of Sheffield and the University of Derby.
We are looking forward to welcoming Rene to CreativeMornings/Sheffield for #CMflow and learning more about the impact Food Works has in reducing the flow of surplus food to landfill and the positive impact the enterprise has on society and the environment. Today, more than ever, this is an issue close to our hearts and we will be learning what we can each do to repurpose our surplus food.
This event is being hosted at Spaces link. One of the latest co-working spaces to Sheffield, right on the doorstep of the train station, it is a place that brings together Sheffield's business community in an inspiration workplace.
See you there for #CMflow!
Local partners
Location
Hosted at Spaces
1 Concourse Way
Sheffield, England United Kingdom S1 2BJ
When October 25, 2019
8:30am - 10:00am