Regina Kgatle
May 4, 8:30am - 10:00am SAST. Hosted at Friends of Design - Academy of Digital Arts
part of a series on Game
About the speaker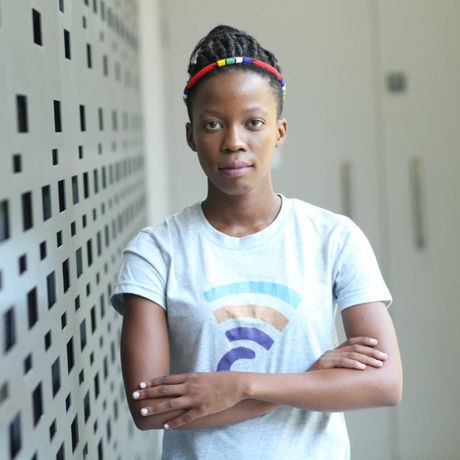 Regina Kgatle is the founder and MD of Educade, and its sister non-­profit startup, 67games. An Electrical and Computer Engineer (University of Cape Town, Honors) she believes we can use games to educate people no matter where they come from or where they go to school.
At Educade, Regina focuses on designing and building educational games based on The Promise Curriculum, installing them on custom stand-­up arcades that can be taken on the road to South African schools. Through her innovative funding model, private schools can pay for access to the Educade cabinets, and portions of that profit go to fund much needed installations and events at public schools. 67games engages continues this mission by engaging with developers from around the world to create new games for these cabinets, which are then promoted throughout South Africa by means of game pop up installations.
For her efforts, Regina has received national and international awards – listed as Mail & Guardian's top 200 Young people contributing to bettering the quality of life for South Africans, nominated for the African Alliance award by the UN. In 2014 Facebook flew her to the US together with other 24 young students worldwide to receive an award for changing lives through technology. She has recently been honored with "Amplifying new voices" award from Oculus.
Local partners
Additional details
Meet and greet upstairs at the Friends of Design Academy for a complimentary coffee and breakfast followed by a 20 min talk.
Location
Hosted at Friends of Design - Academy of Digital Arts
186 Bree Street
Cape Town, South Africa 8000
When May 4, 2018
8:30am - 10:00am