Rebekah Cancino
September 25, 8:30am - 10:00am MST. Hosted at Heard Museum
part of a series on Empathy
About the speaker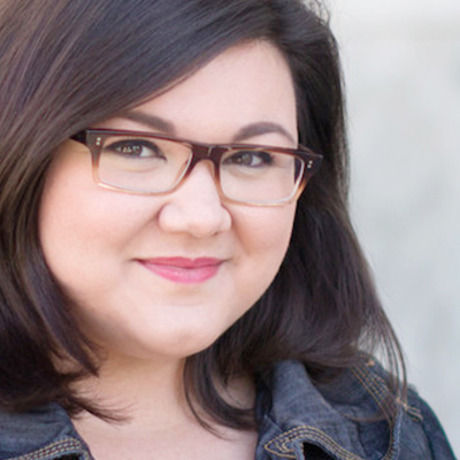 Rebekah is an experienced content strategist and UX person based out of Phoenix. She believes purposeful content and design can change the world. That's why she's spent the last decade helping people work together to develop clear communication, reach business goals, and make the web a better place. Her love for human-centered design and empathy-driven process eventually brought her to the stage of some of the industry's most recognized conferences, and now, to you.
Besides that, Rebekah directs content strategy at Sitewire and co-founded Togetherly, ardently advocates use of the Oxford comma, and tries her best to avoid all kinds of cacti.
Local partners
AIGA advances design as a professional craft, strategic advantage and vital cultural force. As the largest community of design advocates, we bring together practitioners, enthusiasts, and patrons to amplify the voice of design and create the vision for a collective future. We define global standards and ethical practices, guide design education, enhance professional development, and make powerful tools and resources accessible to all. Formed in 1989, the Arizona chapter serves the graphic design community and those in related fields within the state of Arizona, and augments the activities of the national AIGA. The Arizona chapter presents several popular and well-attended industry events, including Say Anything, web 101 and the FilmBar film series. Our chapter has increased its demographic reach in recent years, with especially strong representation in Tucson and southern Arizona. Our student membership, the lifeblood of our organization, is growing and highly engaged, providing a continuum of representation from designers just starting out through the most seasoned professionals. The mission of AIGA Arizona is to bring programming to the design community which helps to improve design ability, connect complementary disciplines, encourage social impact and promote community excellence.
Since its founding by Dwight and Maie Heard in 1929, the Heard Museum has grown in size and stature to become recognized internationally for the quality of its collections, its educational programming and its festivals. Dedicated to the sensitive and accurate portrayal of Native arts and cultures, the Heard is an institution that successfully combines the stories of American Indian people from a personal perspective with the beauty of art. Through innovative programs, world-class exhibitions and unmatched festivals, the Heard Museum sets the standard nationally for collaborating with Native people to present first-person voices. Partnerships with American Indian artists and tribal communities provide visitors with a distinctive perspective about the art and cultures of Native people, especially those from the Southwest.
Additional details
The event will be hosted by the Heard Museum, NOW in their Steele room.
Location
Hosted at Heard Museum
2301 North Central Avenue
Phoenix, Arizona United States 85004
When September 25, 2015
8:30am - 10:00am