Randy Lankford
February 28, 8:30am - 10:00am CST. Hosted at Confluence Park
part of a series on Invest
About the speaker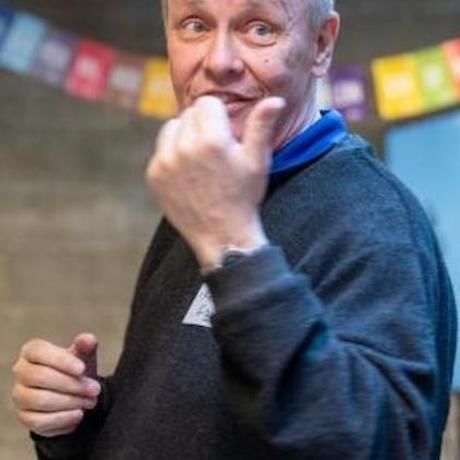 Randy Lankford was a professional writer for more than 30 years. He's written for print and electronic media outlets around the world. Today, he puts that media experience to use as the executive director of TRL Productions, a nonprofit media production company. In 2017, TRL Productions introduced BexarFest, the only multimedia festival in the world pairing high school production teams with nonprofit organizations to create media for the nonprofits to use in their outreach campaigns. BexarFest gives high school students experience in media production and an in-depth look at how nonprofit organizations operate. To date, BexarFest has hosted more than 1,000 high school students from 50 public and private schools. Those students have created media for 115 nonprofits serving every segment of our communities.
Local partners
Confluence Park is the San Antonio River Foundation's landmark project. With its nationally award-winning design, it functions as an interactive teaching tool that inspires a greater understanding of Texas ecotypes and watershed dynamics.
Estate Coffee Company is a small batch, craft coffee roaster and espresso bar in downtown San Antonio, Texas. We believe in sourcing the best coffee and ingredients for our beverages by working with family-owned importers and local food purveyors. We try to promote transparency by having the roasting and brewing methods front and center in our 1,200 square foot space with seating for you to watch and feel involved with the coffee roasting process.
TEKsystems supports interactive, creative and digital initiatives for clients ranging from digital agencies to Fortune 3000 companies by supplying skilled design, development, functional and marketing technology resources and solutions. As TEKsystems, we thrive at the intersection of technology and marketing thru providing resource-based solutions in the Digital, Creative, and Interactive space. Our San Antonio team specializes in providing local solutions with the backing of a national footprint ranging between web/mobile development, design, content strategy, and marketing technologies.
Additional details
Parking is limited, share a ride with a friend, take public transportation or bike (especially if it's beautiful)! There are 35 parking spaces on site at the park, including 2 accessible parking spaces. Additional nearby, free, public parking options are available at Concepcion Park and the Bexar County Juvenile offices. These options are within a walkable distance to the park. Parking maps available here and here
Location
Hosted at Confluence Park
310 W Mitchell Street
San Antonio, Texas United States 78204
When February 28, 2020
8:30am - 10:00am