Join us for a few moments of condensed time.
About the speaker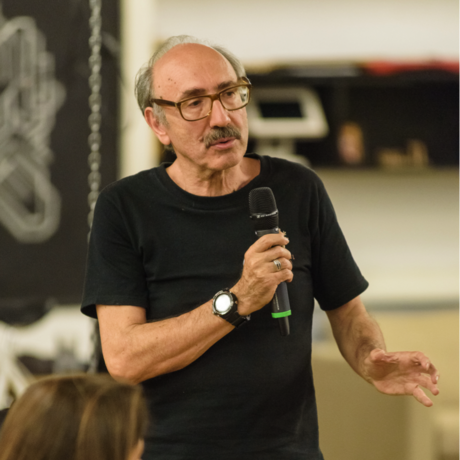 Prof. DSc. Boyko Rangelov has a long and impressive biography – currently he is most active in the areas of geophysics and applied mathematics. He is also a consultant for National Geographic Bulgaria, has written over 15 books and 250 scientific publications, and has participated in over 300 international scientific conferences. On top of that, he has also been to 80+ countries and visited all continents.
Prof. DSc. Boyko Rangelov is a member of the American Geophysical Union, the European Seismological Commission, the American Institute of Physics, the European Geophysical Society, the Balkan Geophysical Union, the Balkan Physical Union, the Union of Physicists in Bulgaria, the International Union of Geodesy and Geophysics, Bulgarian Geophysical Union.
What you should know about Boyko Rangelov (or uncle Boyko, as we call him) is that he is one of the few remaining encyclopedists in Bulgaria. This is something that people nowadays hardly consider a value because we have Google and the Internet at our fingertips. However, it is not about having the facts in your head – it's about training your mind to take up so much knowledge and make all those interrelations and connections in your mind – it is something that helps you be extremely creative. After all, knowledge feeds creativity.
Another thing about Boyko Rangelov is that he has an incredibly rich variety of professional interests, which he spends his time with. On the one hand he dedicates a lot of time to making research on tsunamis, and he is actually the best tsunami specialist in Bulgaria and in the region. He also does a lot of research on earthquakes, volcanic eruptions, floods and forest fires. On the other hand he has already organized two expeditions to Antarctica, where he studies the environment, the way of life, as well as other scientific aspects.
Oh, and some of his hobbies are Eastern philosophy, and collecting rocks, fossils, and minerals.
This is just a glimpse of how Boyko Rangelov spends his time. What is even more fascinating is his take on what time is – whether there are time travelers; whether time comes in portions, or is it uninterrupted; what is compressed time, etc. This and much more at breakfast with uncle Boyko. Stay tuned for more details.
Favorite quotes from this talk
No quotes yet. Sign in to tag a quote!
79

Lovely Attendees








see everyone