Press & Partners. Fashion talk with Fanny Moizant
– Hosted at Alma
part of a series on Moments
About the speaker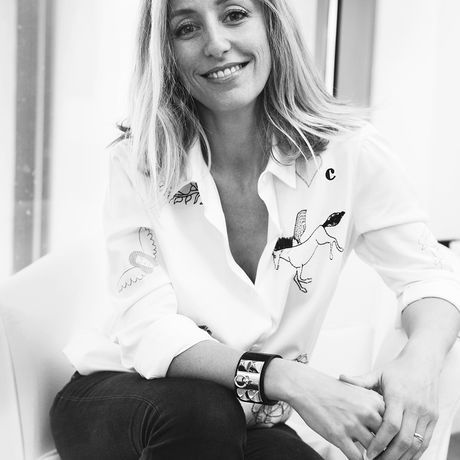 Creative Mornings Special in collaboration with Fashion Week Stockholm invites you to this unique seminar presenting Co-Founder, VP EMEA of Vestiaire Collective, Fanny Moizant.
Born and raised in France, Franny Moizant spent her formative years in the fashion boutiques of her mother, learning the ins and outs of both style and business. In 2001, Moizant graduated with a degree in marketing from the Reims Business School, where she honed her managerial skills. From there she went on to work for several fashion and apparel brands such as John Galliano and Dim and Mexx, eventually taking a position with the French interior company, Venilia.
After six years there, Moizant decided to return to her original love, fashion, and in 2007 completed a degree in fashion marketing at the Institut de la Mode in Paris. This degree, combined with her MBA, created the basis for Moizant's enduring success and unique perspective in the industry: an understanding of the balance between creativity and commercial appeal, which, for Moizant, has been the key to success.
After having her two daughters, Moizant was inspired to start her own company. She came up with the idea to launch Vestiaire Collective after observing French fashion bloggers selling their out-of-season designer clothing, to reinvest in new, fashionable items. Moizant quickly saw a need for a dedicated platform for fashion lovers to buy and sell their pre-owned items in a smart, inspirational and trusted way. Moizant teamed up with five partners with experience in styling, logistics and business development to launch Vestiare Collective in France in 2009. At launch, they offered 3,000 items of second-hand merchandise collected from family and friends. Their first sale? One of Moizant's own Gucci handbags, long coveted by a close friend. After three years serving as the VP of Marketing, Moizant moved to London with her family and took on the new role of EMEA VP in order to lead the company's European expansion. Moizant remains Vestiaire's ideal consumer, seasonally editing her wardrobe to make room for new purchases. She is both a minimalist and a pragmatist, naming Giovanni Rossi, Margiela and Repossi among some of her favourite designers, while not staying overly attached to any seasonal piece. To the women she encourages to buy and sell on her site, Moizant offers her own personal philosophy, "letting go of pieces I no longer wear enables me to keep a tight wardrobe edit, I maximize cost per wear like no one else."
(photo credit makeitlast.se
Additional details
**NOTE this list is for fashion week invited only (press & partners). If you're not on that list than your ticket won't be valid.
Location
Hosted at Alma
Nybrogatan 8
Stockholm, Sweden
When
–