Preserve - Preserving Culture and Tradition
– Hosted at Goethe-Institut Nigeria
part of a series on Preserve
About the speaker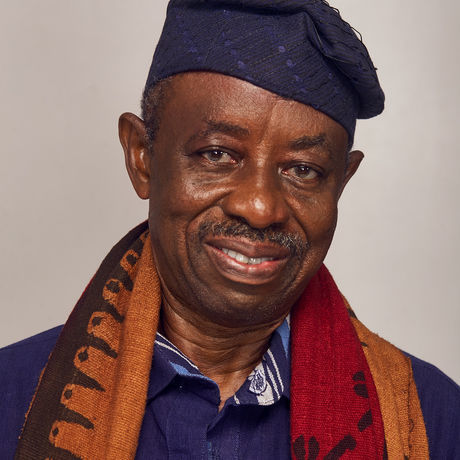 Tunde Kelani, popularly known as TK, is a Nigerian filmmaker, storyteller, director, photographer, cinematographer and producer. In a career spanning more than four decades, TK specialises in producing movies that promote Nigeria's rich cultural heritage and have a root in documentation, archiving, education, entertainment and promotion of the culture.
He is also known for his love of adaptation of literary material into movies as most of his works have followed that style of filmmaking including Ko se Gbe, Oleku, Thunder Bolt, The Narrow Path, White Handkerchief, Maami and Dazzling Mirage.
At an early age, he was sent to Abeokuta, to live with his grandparents. The rich Yoruba culture and tradition he experienced in his early years, coupled with the experience he garnered at the London Film School where he studied the art of filmmaking, prepared him for what he is doing today.
Local partners
Additional details
Let's discuss culture and tradition with Mr. Tunde Kelani. The beauty in our world deserves to be cherished, sustained, and rediscovered. We share this life, and every day we have the opportunity to act as thoughtful participants in it.
What do we care about? What do we take for granted? Would we miss it if it disappeared?
Preservation begins with asking deep questions and turning our attention to the environment around us.
Location
Hosted at Goethe-Institut Nigeria
4th Floor, Lagos City Hall Catholic Mission Street, opposite Holy Cross Cathedral
Lagos, Lagos Nigeria
When
–