Portia Love
July 17, 8:00am - 9:30am CDT. Hosted at OMA | Zoom
part of a series on Underdog
About the speaker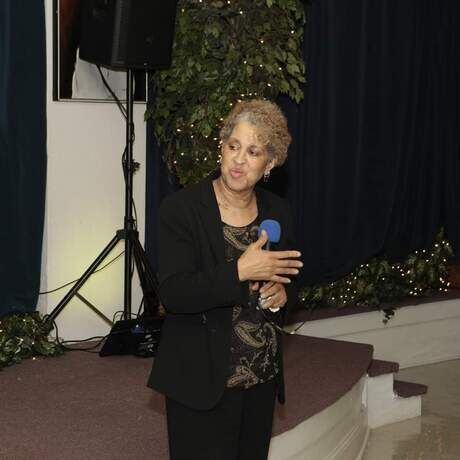 Portia Love knows a bit about being an underdog. Through any hardships, Love always took to pencil and paper to express her thoughts and experiences — and that is exactly what she did after facing homelessness herself in 2018. She reworked her story, "A Day in the Life," and turned it into a play depicting the stereotypes and typecasts associated with homeless people.
Though the story was written a decade before living at the local shelter, time spent there allowed for her to hear personal stories of struggles within the homeless population, which in turn provided for a more authentic play. Portia's production ran three sold-out performances at the B-Side Theatre in 2019.
Portia went on to write multiple books, including "Your Bridge to History," an African American History Tour, which is currently being used as part of the history curriculum for Omaha Public Schools. Her poetry books "Redefinition" and "Eclipses of the Sun," have been placed in the Metropolitan Community College libraries. Her most recent self-published book is "That's All I Have to Say."
Portia was chosen as one of the members of the first group of four Carver Bank residents through Bemis Foundation for the Arts. She has taught writing and poetry workshops to children, teens and adults for Bemis, Carver Bank, WhyArts? and Girls, Inc.
Location
Hosted at OMA | Zoom
Register for Zoom Link
Omaha, Nebraska United States 68102
When July 17, 2020
8:00am - 9:30am