sf
What are FieldTrips?
FieldTrips are meetups to interact, learn and collaborate in an effort to level-up your creative life.
We're limiting these events to only 25 people, they're like an intimate dinner party. Your absence will be felt so please make sure that you can definitely attend if you sign up. Also, we're in the prototyping phase, so come with an open mind and be prepared for anything.
Thanks for participating! We're lucky to have you.
Photographing Seniors: Photo Walk with A Senior Model and Adobe Creative Resident Laura Zalenga
October 24, 4:00pm - 7:00pm PDT. Hosted at Louis' Restaurant (near Sutro Baths)
About this FieldTrip
In this workshop Adobe Creative Resident Laura Zalenga will show how she shoots portraits, particularly with seniors. She will combine her own style with a model to show that beauty has no age. The workshop will cover an introduction, important steps for taking a good portrait, and location scouting. Laura will shoot and explain what she's doing and participants will shoot and receive feedback on their photos.
Participants can be any skill-level and should bring any device that takes photos.
MEET ON THE SIDEWALK JUST OUTSIDE LOUIS' RESTAURANT (ABOVE SUTRO BATHS) - 902 Point Lobos Ave
Host Bio: Laura is a [self-] portrait-artist from Southern Germany. Besides photo projects, she teaches workshops, gives talks, and travels all over the world—always searching for magical places and special light. It's her clear visual language, the power of telling stories, and showing raw, honest emotions in her photographs that makes her work stand out. She is convinced that photography is a type of therapy that gives you the ability to heal yourself and others.
–
View all upcoming FieldTrips
We're excited to introduce FieldTrips in partnership with Adobe. Submit an idea to host your own FieldTrip here.
Local partners
Adobe is the global leader in digital marketing and digital media solutions. Our tools and services allow our customers to create groundbreaking digital content, deploy it across media and devices, measure and optimize it over time, and achieve greater business success. We help our customers make, manage, measure, and monetize their content across every channel and screen.
Organizer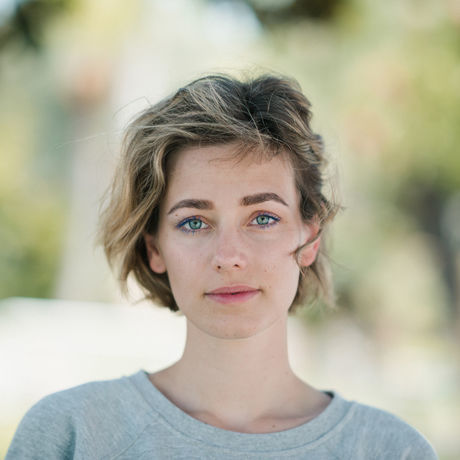 Laura Zalenga
Location