Petr Skála
May 31, 8:30am - 10:00am CEST. Hosted at Podnikatelské a inovační centrum hl. m. Prahy
part of a series on Preserve
About the speaker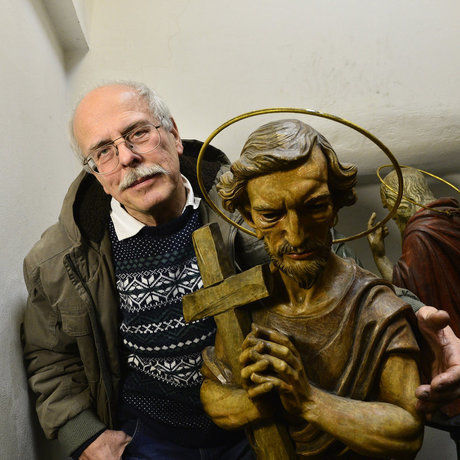 Petr and his wife Melanie take care of the Prague Astronomical Clock. Formerly academic sculptors, they have devoted previous 25 years to tower clock maintenance across Czech Republic.
Although 600 years old, the Astronomical Clock still has many centuries left, as Petr believes. How does the care for this "jewel" look like and what is the purpose of preserving medieval machines in the modern world?
Local partners
Queens.cz is a Czech streetwear & sneakers shop. For over 15 years they have been introducing trends and inspiration to the local market and looking for brands with stories behind them.
Additional details
The talk will be in Czech. We meet at 8:30, start the talk at 9:00, followed by the questions from the audience. At 10 latest, you are free to go.
Location
Hosted at Podnikatelské a inovační centrum hl. m. Prahy
Škodův palác, vchod z Charvátovy ulice
Prague, Czech Republic
When May 31, 2019
8:30am - 10:00am