Peter Draw
July 15, 8:00am - 9:30am +08. Hosted at Singapore Art Museum
part of a series on Love
About the speaker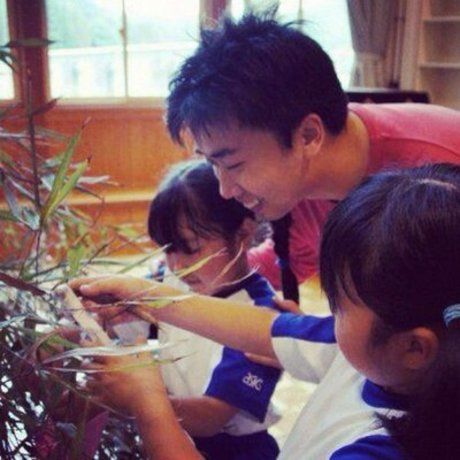 Artist. Creator of Little Draw
Peter Draw (born Peter Zhuo Ying Wei 卓英伟) first fell in love with drawing at the age of 3. At 6, he was kicked out of a drawing workshop because he couldn't afford the fee. He ran home believing that dreams do not come true for poor children like him. Today, Peter travels around the world drawing to protect children's dreams – because children deserve the best. His record breaking drawings have warmed the hearts of many in 30 cities across 20 countries, including Jackie Chan, Nobel Peace Laureates Desmond Tutu and Dr Oscar Arias.
His awards include 4 Guinness World Records (He drew the World's Largest Caricature Drawing in 2007 and he taught the World's Largest Art Lesson in 2010) and Junior Chamber International's Outstanding Young Persons of Singapore in 2008 for his contributions to Children, World Peace and Human Rights.
Peter serves on the school advisory committee for his alma mater Ang Mo Kio Primary School and Reader's Digest Asia featured Peter as the "Everyday Hero"
Presently, there are hundreds of children following Peter Draw's footsteps to draw and make other people happy. They call themselves "Little Draws".
Local partners
Savvy is a privately owned, boutique recruitment consultancy specialising in identifying high-calibre creative talent & introducing them to reputable businesses across the Globe for Permanent, Contract and Freelance placements. Our clients, both agency and client side, range from start-ups to world-renowned organisations.
Areas of Expertise: Digital Design, Graphic Design, Interior Design, Architecture, Fashion Design, Broadcasting, Client-services, Project Management, Production, Development and more.
The Singapore Art Museum advocates and presents contemporary art practices of Singapore and the Southeast Asian region. Housed in a restored 19th Century mission school, SAM has amassed one of the world's largest public collections of modern and contemporary Southeast Asian artworks.
CreativeMornings / Singapore is lucky to have Fluttersound as our AV partner, they have been a firm supporter of the event and have recorded and edited most of our speaker videos since 2013.
Fluttersound is an audio & video production studio with a recording and post-production facility to meet the challenging demands of high-definition broadcast, television, social media and cinema.
Through making of music, videos, films and digital media, we allow businesses, marketers, advertisers and individuals to explore fresh, engaging ideas, and convey them creatively through sound and moving picture to reach customers.
Services Offered: Audio Production, Video Production & Post-production
Location
Hosted at Singapore Art Museum
71 Bras Basah Road
Singapore, Singapore Singapore 189555
When July 15, 2016
8:00am - 9:30am