About the speaker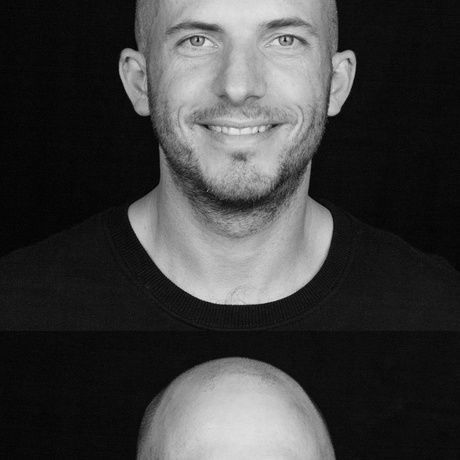 Der Grafikdesigner, Künstler und Musiker Paul Steinmann hat Köln nach sieben ereignisreichen Jahren verlassen. Nicht, weil er kein Kölsch mehr mochte, sondern aus Neugier. Für ein halbes Jahr zog es ihn nach Amsterdam, wo er immersive Markenerfahrungen entwickelte. Dann pilgerte er weiter nach Berlin, um das multidisziplinäre Studioprojekt Absurd Dialog (www.absurd-dialog.com) zu gründen, in dem er seine Erfahrungen und Erkenntnisse aus den letzten zehn Jahren bündelt. Absurd Dialog ist Büro, Atelier und Tonstudio und steht für Experiment und Kollaboration.
Paul hat sowohl für bekannte Protagonisten der internationalen Design-Szene, u.a. für Karlssonwilker Inc. in New York, Meiré und Meiré in Köln und Random Studio in Amsterdam gearbeitet, als auch für Institutionen und Kunden wie das Museum Ludwig, Museum Folkwang, Theaterhaus Jena, Chanel, Louis Vuitton, Nike und Red Bull. Er ist Young Gun X Preisträger und eines von zwei Gründungsmitgliedern des Kölner Designstudios David & Paul. Viele seiner Arbeiten wurden ausgezeichnet und publiziert. Von Zeit zu Zeit ist er Jurymitglied, hält Workshops, Vorträge und ist in der Lehre tätig.
English (completely different) version below:
Paul Steinmann (*1981, Trier, Germany) is a graphic designer, artist and musician who works in a variety of media. By manipulating the viewer to create confusion, Steinmann uses a visual vocabulary that addresses many different social and cultural issues. The work incorporates time as well as space – a fictional and experiential universe that only emerges bit by bit.
His works bear strong cultural references. The possibility or the dream of the annulment of a (historically or socially) fixed identity is a constant focal point. By applying abstraction, he often creates several practically identical works, upon which thoughts that have apparently just been developed are manifested: notes are made and then crossed out again, 'mistakes' are repeated.
His works are on the one hand touchingly beautiful, on the other hand painfully attractive. Again and again, the artist leaves us orphaned with a mix of conflicting feelings and thoughts. By merging several seemingly incompatible worlds into a new universe, he creates intense personal moments masterfully created by means of rules and omissions, acceptance and refusal, luring the viewer round and round in circles.
His works doesn't reference recognisable form. The results are deconstructed to the extent that meaning is shifted and possible interpretation becomes multifaceted. Paul Steinmann currently lives and works in Berlin.
This text was created with the artist text generator 500letters.org. Slightly altered.
Favorite quotes from this talk
No quotes yet. Sign in to tag a quote!
55

Lovely Attendees






see everyone