Paul Farber
September 25, 8:30am - 10:00am EDT. Hosted at Online!!!
part of a series on Spectrum
About the speaker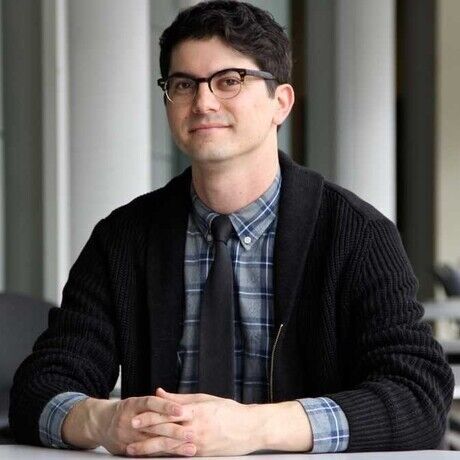 Paul M. Farber, PhD is Artistic Director and Co-Founder of Monument Lab. He also serves as Senior Research Scholar at the Center for Public Art & Space at the University of Pennsylvania Stuart Weitzman School of Design. Farber's research and curatorial projects explore transnational urban history, cultural memory, and creative approaches to civic engagement. He is the author of A Wall of Our Own: An American History of the Berlin Wall (University of North Carolina Press, 2020) which tells the untold story of a group of American artists and writers (Leonard Freed, Angela Davis, Shinkichi Tajiri, and Audre Lorde) who found refuge along the Berlin Wall and in Cold War Germany in order to confront political divisions back home in the United States. He is also the co-editor with Ken Lum of Monument Lab: Creative Speculations for Philadelphia (Temple University Press, 2019), a public art and history handbook designed to generate new critical ways of thinking about and building monuments.
Local partners
Counter Culture Coffee is dedicated to finding and bringing to market the most exciting and delicious coffees in the world. We approach our work with a passion for the ideal of coffee perfection, a dedication to real sustainability, and a commitment to cutting-edge education throughout the coffee chain.
honeygrow is a fast-casual restaurant concept born in Philadelphia in 2012, specializing in wholesome, fully customizable stir-fries, salads, honeybars + cold pressed juices. honeygrow's mission is to connect with each community it calls "home," offering up amazing experiences through the lens of nourishing foods.
Additional details
See you online!
bit.ly/CMPHL_STRESS
Join us for an online talk with Paul Farber on this month's theme: SPECTRUM.
8:30 AM virtual room opens
9:00 AM Paul Faber's Talk
9:30 AM Q&A
Grab a cup of coffee and see your favorite #CMPHL pals at the same scheduled time, but while at an acceptably social-distanced space like your couch, bed, or book-nook!
Location
Hosted at Online!!!
bit.ly/CMPHL_STRESS
Philadelphia, PA United States
When September 25, 2020
8:30am - 10:00am