Paul Draper
– Hosted at Wiseguys
part of a series on Beyond
About the speaker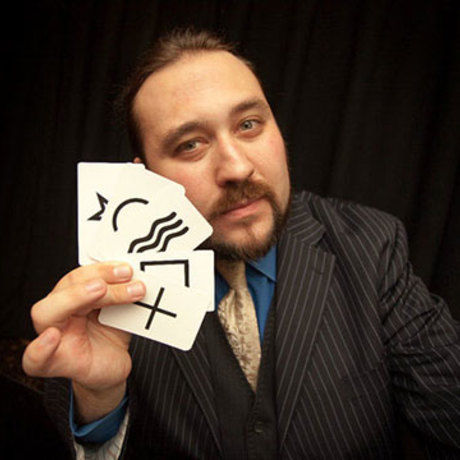 Paul Draper is an anthropologist, magician and mentalist who has traveled the world in search of magic and mysteries to bring you his show, "Mysteries of the Mind".
As an expert in his field, he has appeared on several TV networks, including the History Channel, A&E, HBO, Hallmark, Travel Channel, and HGTV. Some of his recent TV appearances include: Hell's Kitchen, Pawn Stars, Ghost Adventures, Mindfreak, and House Hunters.
Draper has also been featured in articles for Psychology Today, Glamour Magazine, Parade Magazine, Becker's Hospitals Review, AskMen.com, Disney's Family Fun Magazine, and many guest contributions for the AP and AOL News.
Paul Draper has lectured at Yale University, Apple Cupertino Headquarters, The World Famous Magic Castle in Hollywood and The Magic Circle in London. As a respected Las Vegas entertainer, Paul has performed in "Applause" at Planet Hollywood Hotel and Casino and hundreds of shows at the Venetian Hotel and Casino on the Las Vegas Strip.
Based on his show, "Mysteries of the Mind", Paul Draper was chosen as the 2014 Merlin Award winner for Best Corporate Performer by the International Magician's Society.
In addition to his corporate shows and lectures, Paul Draper is frequently called upon as an expert in fields ranging from magical history to human consciousness. As an anthropologist and member of the Society for the Anthropology of Consciousness, Paul Draper pursues studies with Native American ghost dancers, South American cannibals, and spiritualists.
Additional details
Join us for our monthly morning meeting, one more time at Wiseguys Comedy Club, in Downtown SLC. Our speaker to help us explore our theme of BEYOND is local mentalist and cultural psychologist, Paul Draper.
Location
Hosted at Wiseguys
194 South 400 West
Salt Lake City, Utah United States 84101
When
–