Patty Suau
– Hosted at MIAMI | ZOOM
part of a series on Stress
About the speaker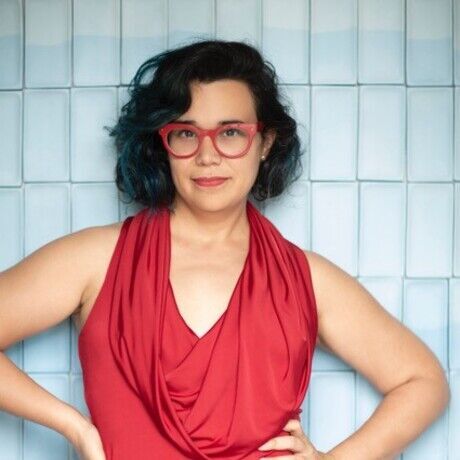 I am an artist who empowers exploration of sensuality, pleasure and connection through drawings, interactive installations and workshops. By bringing sex out of the shadows and into the light, my work brings to life the beauty of intimate connection and vulnerability.
TinyFcknPix is a series of erotic drawings I created to serve as a space for transforming the world of sexuality while bringing a lightness and curiosity to our most intimate desires. My commissioned works take that a step deeper as I create a visual mantra for my clients in what's possible for their self-love and love lives.
My medium extends beyond paper with a bedding product line of pillowcases and throw pillows with my erotic artworks to transform the bedroom into a playful and pleasurable space.
I also lead workshops and experiential learning, de-stigmatizing dialogue where the community can safely untangle sexual repression and have permission to explore sensuality, connection and joy. Through these workshops, I help people develop the language to freely express their desires, experience creative freedom and reclaim pleasure.
By creating artwork that expresses the connections we all share, my goal is to make an imprint on the world by helping others feel seen and heard.
My work has been commissioned throughout South Florida and showcased at Miami's Pulse Art Fair, Aqua Art Fair and has been featured in Dade Magazine and Art Space and a variety of podcasts. My work is currently on view at the Bay Parc residences in Miami with a fully interactive solo exhibition hosted by Young Arts.
As a sassy and spunky Cuban-American who grew up in Miami, drawing became my medium for communicating across different cultures. My curiosity to pursue a creative life led me to New World School of the Arts, as a YoungArts scholar and to Maryland Institute, College of Art.
A formative moment in my evolution as an artist came in 2013 when I debuted TinyFcknPix, a series of miniature erotic drawings framed in large formats. The series was born from the desire to heal the pain of breaking up with my ex-fiancé and figuring out my self-confidence. Originally, I gravitated toward miniature drawings because my own desires were secrets, they were intimate, and I had to inspect them closely to understand them. The space I needed to learn, heal, rest, and feel free, manifested itself in the wide expansiveness of the mats and frames. Today the works continue to evolve, varying in size but always addressing self-love, connection, intimacy and emotional intelligence.
Location
Hosted at MIAMI | ZOOM
Zoom
Miami, Florida United States 33133
When
–