About the speaker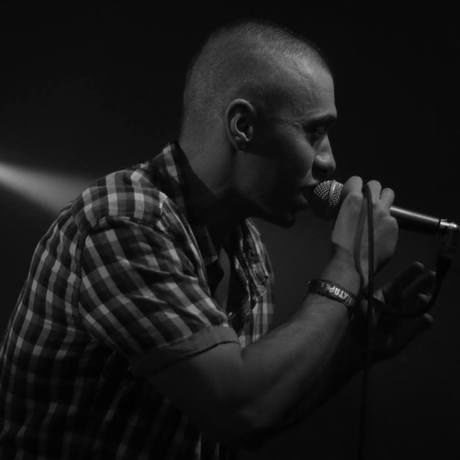 Why is it important to preserve language and how it can preserve us.
For Orlin Milchev - Atila, survival is strongly connected to materialising reality into words, and to preserving and sharing stories. This Friday we'll talk about language as a tool for survival - about the shapes and forms it takes in hip-hop music, about the darkness and the nuances; we'll talk about one of the greatest manifestations of language, according to Orlin - cinema. We will share how each one of us can use language as a tool for survival in everyday life.
Come join us for breakfast on June 23rd at 8:30 at Bar Friday, where we'll turn thoughts into words.
Orlin Milchev - Atila is a hip-hop artist and a director. He is the author of eight albums for a period of 11 years - 4 solo and 4 collaborations with other artists. He's got 250 concerts across Bulgaria behind his back and is considered to be one of the proven names in alternative hip hop culture. Orlin has a specific and recognisable style in hip hop music, and within the centre of his art lies language.
In 2016 he graduated from the National Academy of Arts, in movie directing and cinematography. He is the author of two short movies - "Teacher" (2014) and "Dobri" (2016). Dobri won the award for best bulgarian short movie at the "Rano pile" festival, and was also shown and recognised at multiple film festivals across the world.
Favorite quotes from this talk
No quotes yet. Sign in to tag a quote!
Hosted by Cocktail Bar Petuk
Date
Partners SiteGround

44

Lovely Attendees







see everyone