On the Ethics of Being
– Hosted at Conclave Wijaya
part of a series on Ethics
About the speaker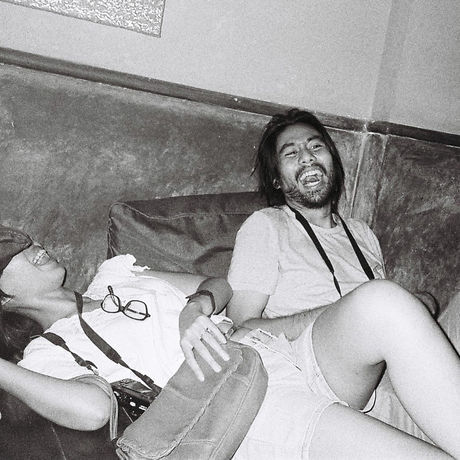 Ben K. C. Laksana was born almost 30 years ago in a small town called Bogor, West Java. His mom, while doing her Ph.D., dragged him around the US where he frantically grew up rolling around on the grass, picking wild berries in his backyard and trying to fly kites on a perfect sunny day. He completed his Masters in Education just a short while ago in New Zealand and now currently helps around the International Relations department at a spanking new university, International University Liaison Indonesia (IULI).
He basically spends his time sharing his thoughts with his students, does a bit of social research on the side, takes up photography when he's feeling sad and gloomy, jotting down whatever passes through his mind in his silly little blog and tries his best to understand himself and the world he lives in a bit better than before. He's currently based in Bogor and is patiently waiting for the perfect time to head back to New Zealand where his lovely wife now currently lives.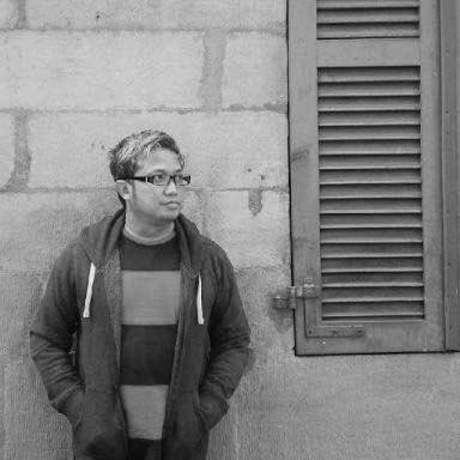 Donny Budhi Utoyo is a co founders of ICT Watch in 2002, the leading Indonesian Information and Communication Technology (ICT) civil society organization (CSO) that laid the foundation for the responsible use of Internet through the nationwide campaign. He received an award from Ashoka Fellowship in 2012 for his social entrepreneur activities that focuses on the online freedom of expressions and cyber activism.
He is also co-initiators of Southeast Asia Freedom of Expression Network (SAFENET), Indonesian CSOs Network for Internet Governance (ID-Config) and Indonesia Internet Governance Forum (ID-IGF), a national platform for multistakeholder dialogue. He teaches cyber journalism, digital media, e0business and communication tehnology development at several reputable universities in Jakarta.
He started his career as ICT journalis in 1999 at Detikcom, the biggest online media in Indonesia and served the company as Vice President (VP) until his resignation in 2010. He travels widely in Indonesia to share his ideas and experiences with various campus activists, civil society and communities.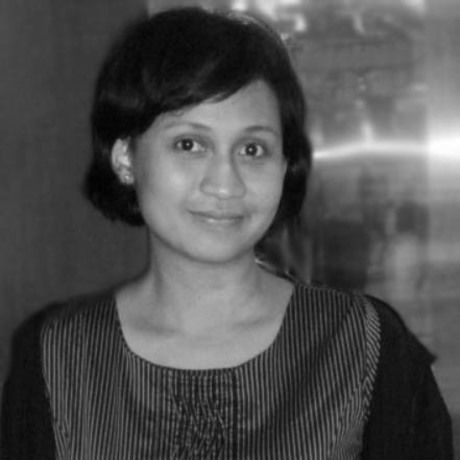 Shita Laksmi has been working in development field for around 15 years and majority of that time are in international organizations. She is now working at Hivos Regional Southeast Asia as Program Development Manager. Her background is in Mass Communication then followed up with Journalism. She received her Bachelor degree in University of Indonesia and her Master degree in Ateneo de Manila University.
She has hands on experience in thematic issues such as, media development, technologies, transparency and accountability, open data, freedom of expressions and Internet Governance. She was one of the movers and shakers in many interesting initiatives, to name a few, the first Open Data Challenge Jakarta #HackJak, Indonesia Internet Governance Forum (ID-IGF) and Southeast Asia Freedom of Expressions Network (SAFENET).
From November 2014, she serves as a member of Multistakeholder Advisory Group (MAG) with a purpose is to advise the United Nations Secretary General on the programme and schedule of the Internet Governance Forum (IGF) meetings.
Local partners
Additional details
Under the theme "Ethics", CreativeMornings Jakarta presents two perspectives on how human being may perceived ethics in daily life, either in a personal or in a professional identity.
Ben K. C. Laksana will share his thoughts (and hoping to learn about other people's thoughts as well!) on love, relationships and starting a goddamn family. He starts with the question of what is a relationship? And tries to see if there is a more balanced, critical, ethical way of being in a relationship. In a world where the need to be dominant reigns, relationships can be seen and felt more as power struggle resulting in an unethical relationship where individuals may feel oppressed. Ben through his personal experiences shares how relationships can be better lived (loved?) by understanding more about one's self and how by doing so may result in a relationship that benefits the well-being of the individuals involved.
On the other hand, Donny B. U. & Shita Laksmi will deliver current issue in Indonesia's Internet realm. Internet has successfully added a complexity dimension not only on the way people are communicating but also in the way we live our life. Jurisdiction, privacy, security and trust are issues that have been shaken by the Internet. There is an ethical issue that currently undergo a continuous discussion in Indonesia such as: how to ensure integrity of information you have shared with others, plagiarism orusing creative commons and how to go about it, as well as freedom of expressions. How free are we in the Internet realm in Indonesia?
The discussion will bring about the recent update of online ethics mostly in freedom of expression. In particular, this session will discuss about the Electronic Information and Transaction Act (Undang-Undang Informasi dan Transaksi Elektronik) and other government regulations; including their implication and how is the current effort to make Indonesian citizens safe and secure in the Internet.
Location
Hosted at Conclave Wijaya
Jl. Wijaya I No. 5C, Petogogan, Kebayoran Baru
Jakarta, DKI Jakarta Indonesia 12170
When
–