Officer Michael Bloom
August 23, 8:00am - 10:00am CDT. Hosted at Drekker Brewhalla
part of a series on Justice
About the speaker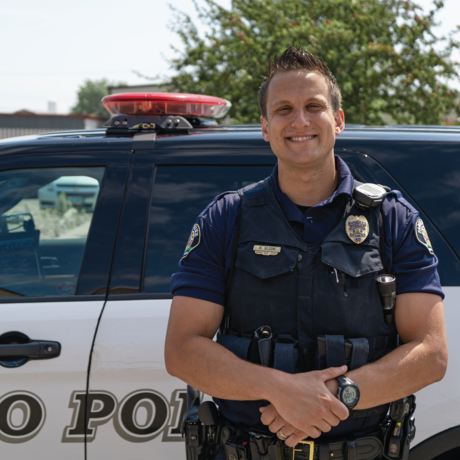 Officer Bloom has been a member of the Fargo Police Department since 2014. Originally from Modesto CA, he has lived in the FM community for the past eleven years. Officer Bloom began his role as a Community Trust Officer in the fall of 2015 alongside Officer Matthew Niemeyer, David Carlson, and Vincent Kempf. The CTO team works to build trust and create transparency with the FM community, and invests heavily into the lives of local area Youth. Youth are the future of Fargo, and the CTO team strives to help mentor youth, and connect them with positive after school programming.
Officer Bloom began rapping in uniform in 2016 as a way to connect with youth in the community. Music, mainly hip-hop, has allowed Officer Bloom to have greater relationships with students in Fargo, and has been a great tool to engage and inspire more students. Officer Bloom believes music is the greatest form of communication to inspire youth with a positive message.
Additional details
Justice can be a path to healing in fractured times.
When we envision moments related to justice, we often think of suits, a gavel hitting the surface of a desk, or people marching in the streets. Change happens when enough people raise their hands to work together.
Author Omid Safi wrote, "Justice is love, embodied. We cannot speak of love without linking it to justice, nor of justice unless it is permeated by love." Justice is restorative when empathetic and innovative solutions are brought to the forefront.
Through generous listening, we all hold the ability to form moments where people can feel safe, strong, and at ease.
Our Bratislava chapter chose this month's exploration of Justice and Simona Cechova illustrated the theme.
Location
Hosted at Drekker Brewhalla
1666 1st Ave N
Fargo, North Dakota United States 58102
When August 23, 2019
8:00am - 10:00am