Nuria Richards
– Hosted at MIAMI | ZOOM
part of a series on Underdog
About the speaker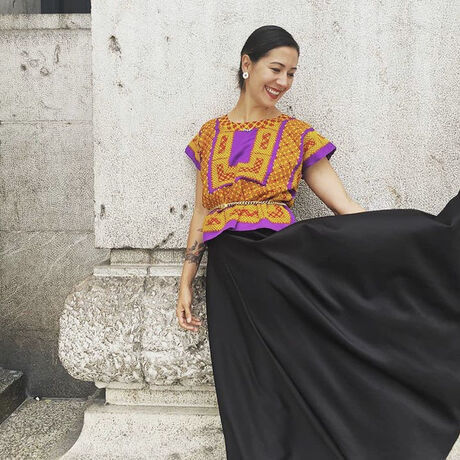 Nuria is an Art Market Specialist and holds one the most holistic approaches about the commercial life of art; she has hung mid-career Latin American artists in the walls of stubborn blockbuster collections, the same way that she has managed to bring the Boston MFA Board to an art studio in Downtown Mexico for a private visit, all before turning 30, being an immigrant, and starting with just her savings.
She has helped clients decide the faith of their collections, newcomers to believe in conceptual art, and has connected the worlds between secondary and primary market for a generation of artists and collectors that were caught in the middle of a rapidly changing art world.
In 2019 Nuria founded Clandestina, an appointment only gallery at her apartment in Midtown Miami, in a socializing move to build a contemporary art program; a curated community of outsiders that thrive on academic technique as much as coding, curating the views of unexplored feminists, and buffering complex proposals with origin in the Bauhaus residency (to mention one) in a domestic environment. On the business side Clandestina is making big bids for breaking ground, either presenting a solo-female lead booth in January 2020 for an art fair in San Francisco with pieces of museum complexity level, or by pledging to change the distribution of sales revenue mostly based on traditional gallery/artists structures.
Nuria is the Chair of Programming for ArtTable Florida, Chair of Committee for Women for the United States - Mexico Chamber of Commerce. She sees art as a very expectant object that (like every human) activates with proximity; and last but not least she is a suicide survivor that believes in underdogs.
Location
Hosted at MIAMI | ZOOM
Zoom
Miami, Florida United States 33133
When
–