Neil D'Souza, Zaya Labs
– Hosted at Indian School of Design and Innovation
part of a series on Education
About the speaker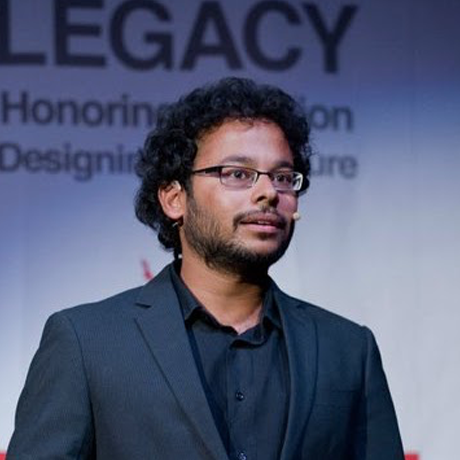 Neil D'Souza is the founder of Zaya, a disruptive educational social enterprise that is bringing the online education revolution to the bottom of the pyramid. During his time at Cisco, Neil developed a strong passion to help underprivileged communities and he set his sights on how to bridge the education gap for children in remote regions of the world. He spent a couple of years in Mongolia and Indonesia, in villages piloting technology that would enable access to learning for everyone. Neil is an avid traveller and has lived, traveled and worked in 40 countries. His new passion is triathlons and cycling and he recently finished his first Ironman in Malaysia.
Local partners
ISDI is in collaboration with Parsons The New School for Design, a global leader in design education. This partnership enables ISDI to benefit from Parsons' rigorous curriculum, prominent visiting faculty, well established student exchanges and global relationships.
ISDI's own academic ideology moulds designers to cater to a diverse range of industries and employers.
All our educational programmes are built upon the foundation of a forward-thinking and innovative curriculum, industry sponsored projects, national and international collaborations and a deep sense of social and environmental responsibility.
Creativity, innovation and sustainability are core to ISDI's philosophy.
CreativeLive is a dedicated group of movers and shakers who are committed to empowering the independent entrepreneur and making creative education available to all.
Tune in to CreativeLive.com 24 hours a day, 7 days a week to watch world-class instructors teaching classes in Design, Photography, Music, Craft, Business and Film – for free. Purchase on-demand access to classes and learn on your own time for a fraction of the cost of a typical advanced course.
CreativeLive's Design Channel features top instructors including James Victore, Stanley Hainsworth, Ilene Strizver and more. Art school but way cheaper.
Additional details
Zaya Labs provides blended educational technology and services to students in low income schools around the world. Its model allows students to divide their time between digital content on tablets, instructional time with a teacher and peer-to-peer group work. The company has created a "LabKit", which includes all the components required to set up a blended online and offline learning lab in low-income school settings.
And thanks to our global partner, CreativeLive, we'll be giving away 3 live classes to 3 lucky people who attend the talk!
Location