Negin Singh
April 27, 8:30am - 10:00am PDT. Hosted at Philosophie Group
part of a series on Game
About the speaker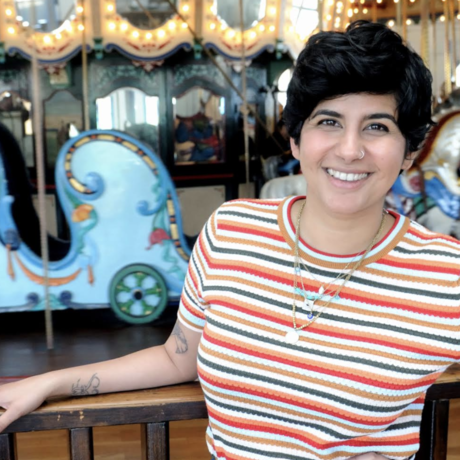 Negin Singh is the new Executive Director of the Santa Monica Pier, where she leads the team in pier programming, activations, and more, all towards upholding the pier as a relevant world-class destination that is free and open to all. She is also the founder of cARTel: Collaborative Arts LA, an experiential production company creating immersive experiences (BROKE LA, No Budget Film Festival) that focus on storytelling, discovery, and impact. Negin previously served as the Director of Inspiration at Augmented Reality company DAQRI, bringing new technology to life through cutting edge experiences.
Local partners
Media Temple is a leader in web and cloud hosting. Media Temple hosts everything from artsy design blogs to huge social networks. What's your big idea? (mt) would love to help you out. Learn more about their clients and hosting plans.
Philosophie is a digital innovation firm with offices in San Francisco, Los Angeles, and New York City. Philosophie helps organizations validate and develop their promising ideas through agile design, rapid prototyping, and software craftsmanship.
Location
Hosted at Philosophie Group
1615 16th Street
Santa Monica, California 90404
When April 27, 2018
8:30am - 10:00am