Neal Santos
May 18, 8:30am - 10:00am EDT. Hosted at FS Investments
part of a series on Commitment
About the speaker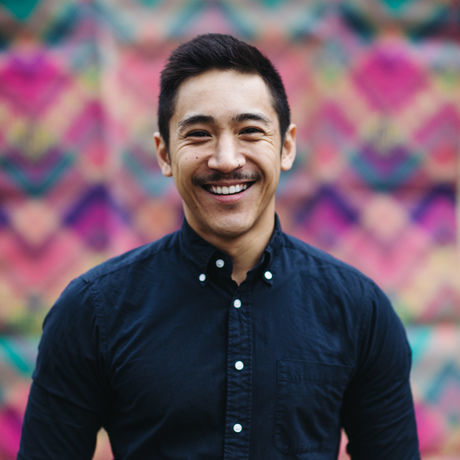 Neal is a freelance editorial photographer based in Philadelphia, PA. His work has appeared in Food & Wine, American Air, Lucky Peach, Saveur, The Atlantic, and Jarry Magazine. A trained photojournalist, he is interested in the human condition as it relates to farming, food sovereignty in small communities, and so much more. When not making photographs, he is tending to his glorified urban homestead, Farm 51, with his husband in Southwest Philadelphia, complete with four dogs, four cats, a dozen hens, and bees. Or punching and kicking doing Muay Thai kickboxing.
Local partners
Described by POLITICO Magazine as "the coolest shipyard in America" and by Urban Land Institute as "one of the most successful office/industrial master-planned redevelopments in U.S. history," the Navy Yard is a 1,200-acre thriving waterfront community, with 7.5 million square feet of real estate in a mix of historic buildings and LEED® certified new construction oriented around world-class open space. More than $1 billion of public and private funding has been invested into the campus since the base closure, attracting over 150 companies employing more than 13,500 workers. At full build-out, the Navy Yard will support up 20 million square feet of development, 30,000 people, and over $3 billion of private investment. Get connected with the Navy Yard. Website: navyyard.org Facebook: @TheNavyYard Twitter: @navyyardphila Instagram: @navyyardphila
FS Investments helps investors design better portfolios. Our thoughtfully designed solutions combine differentiated strategies, top institutional managers and investment structures tailored to our investors' needs. We focus on setting industry standards for investor protection, education and transparency. Today we manage a growing suite of funds designed for financial advisors, individuals and institutions to achieve a variety of financial goals. Get connected with FS Investments. Website: www.fsinvestments.com Twitter: @fsinvestments
Additional details
This talk will explore the ideas of commitment as it relates to our relationship with ourselves and our relationships with other people. Neal Santos will present the idea of commitment as something that is not perfect, often messy, challenging, and something people either thrive off of or fear. Most known for photography and capturing visuals, Neal hopes to share the ideas of my own personal commitments, whether it be his photography career, urban farming, food, and most recently, fighting and competing.
Location
Hosted at FS Investments
201 Rouse Boulevard
Philadelphia, Pennsylvania 19112
When May 18, 2018
8:30am - 10:00am