Justice is building strong, diverse and dignified communities.
Nayeli Jimenez invites us to ask ourselves how our work, our creativity contributes to building a just world.
About the speaker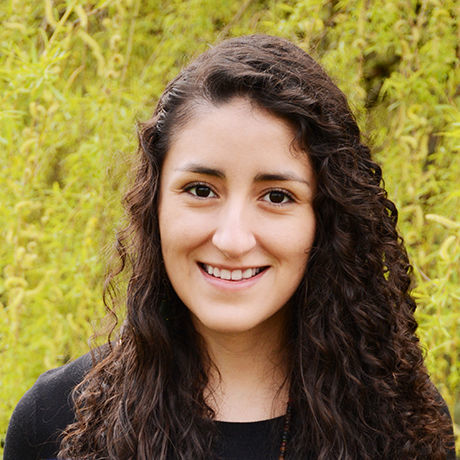 Nayeli is originally from Mexico, and works as a graphic designer and art director in Vancouver, BC. She has been organizing for climate justice locally and internationally for the last five years, mostly focusing on climate resilience and opposition to fossil fuel expansion. Nayeli has dedicated most of her design career to projects related to social and environmental justice, and is currently the Art Director at Greystone Books, a leading publisher of books about nature and the environment, social issues, science, and health. She is also an organizer with Our Time, a national youth-led campaign pushing for a Green New Deal for Canada. You can learn more about Nayeli on LinkedIn or Twitter.
How do you define creativity and apply it in your life and career? Creativity is a form of self expression. It probably has a pretty broad definition, since everyone in one form or another is creative. But whether it's through a story, a project, or a passion, everyone can find a form of self expression that gives meaning. Engineers are extremely creative. Scientists are creative. Problem solving is definitely a form of creativity. I thought my brand of creativity was design (because that's what I'm trained to do), but the more I did it, the more I realized that I'm actually a storyteller. I use my design skills to think critically and creatively in order to tell a story. I think our stories are very powerful.
How does your life and career compare with what you envisioned for you future when you were a sixth grader? In elementary school, I wanted to be a doctor, and then a marine biologist for 6 months, and then a doctor again. Now, I'm a designer which doesn't exactly relate to what I'd envisioned, except when it comes to my climate organizing. We're fighting for a healthy planet and for the health of our community, which I feel is very nicely connected. As a designer, I have the opportunity to communicate our message in visually engaging ways.
Where do you find your best creative inspiration or energy? This might sound super cliché, but when I'm in nature, especially forests, I feel very inspired. The west coast of Vancouver Island is one of my favourite places to go and recharge and remind myself of why I do this work. I see the eagles and the whales, and I'm reminded of how much is at stake. Everything living is so connected — from the trees to the animals, everything coexists and has a role within an ecosystem. I find that fascinating, but I think sometimes as humans we take that for granted.
What's one piece of creative advice, or a top you wish you'd known as a young person? Trust your instincts. As a designer I've been trained to solve design problems, but a lot of the time clients who haven't fully explored this skill, will question our creative choices. This would happen over and over again: I'd make a choice, that choice would get questioned, we'd change it, but then eventually wind up back where we started with my original design. Trust your instinct and advocate for your choice. I wish someone had told me this earlier in my career.
What are you reading these days? Right now I am reading two books. I am reading 'Sex Object' by Jessica Valenti. It was gifted to me by a very close friend. I love non fiction (that's what we publish at Greystone Books, where I work as the art director). I was really drawn to this book, and have been really enjoying it. Valenti is a really great writer. I'm also reading 'Climate Justice' by Mary Robinson. Coincidentally, hearing Mary Robinson speak at a youth summit five years ago is what made me want to do this work. I'm happy to see her work getting a louder reach.
Who (living or dead) would you most enjoy hearing speak at Creative Mornings? I would love to have someone like Christi Belcourt as a speaker. She's a Métis visual artist, author and activist, and is a very powerful storyteller.
Favorite quotes from this talk
No quotes yet. Sign in to tag a quote!
189

Lovely Attendees







see everyone