Narmeen Naser on building a community for social change with art
August 28, 8:30am - 10:00am +04. Hosted at NEST co-working space
part of a series on Community
About the speaker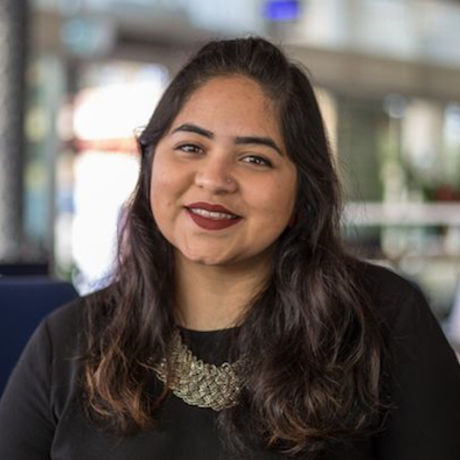 Nareem Naser is the co-founder of an award-winning social enterprise in Dubai called the AJALA Project and the founder of a platform for creative entrepreneurs in the region called Dubaijiggy.com.
Nareem has been hailed as one of the top 30 female social entrepreneurs in the Middle East by World Bank and now represents over 400 emerging artists in the region.
She is driven by connections and community and is using her passion to connect artists, creatives, and changemakers, with potential partners.
Local partners
NEST is a full-service shared work space and coworking community providing local members and travellers alike with an inspiring environment, engaging programs and curated networking opportunities. Whether it be hatching an idea, hosting a meeting or simply seeking productivity, NEST provides our guests with room to soar. The NEST is in the TRYP Hotel and Wyndham property.
InnerFight is an international health and performance company founded in 2008, based in Dubai at a 5,000sqft facility, delivering increased human performance across many platforms including: Group strength and conditioning classes, Personal performance coaching, Endurance programs and Corporate performance and motivation.
InnerFight provides a content rich platform via Innerfight.com, containing a vast number of performance related articles, podcasts, training plans and paleo food recipes. InnerFight firmly believes in making people better at life. The training principles and approach that InnerFight adheres to have been attested and proven over many years. "What I strive to achieve with InnerFight is improved human performance in every aspect of people's lives, we want people to "get better at life." Marcus Smith
Established in Dubai in 2005, Nexa is an award winning independent digital marketing specialist which has worked with over 700 clients across a wide range industry sectors, providing high quality, effective and measurable digital marketing campaigns.
Nexa has built a strong track record and in-house capabilities to support clients through a comprehensive portfolio of services including website design, Search Engine Optimization, Social Media Management, Content Marketing and a fully integrated and creative digital marketing strategy.
Nexa are the first, and only, Hubspot Gold Agency Partner in the UAE and GCC.
Nexa's in-house team of over 50 specialists have both the experience and expertise to manage a client's total digital marketing needs. From website design and build services, to ensuring clients' websites rank at the top of Google using Nexa's Search Engine Optimization (SEO) techniques, and creating unparalleled visibility using Social Media platforms such as Facebook, Twitter, Instagram, LinkedIn, Snapchat and Pinterest, Nexa can help any business flourish online.
The company provides complete, full-scale digital services from opportunity identification through to delivery, implementation and support of the final technology. This is packaged and delivered by Nexa's experts in-house with zero outsourcing, providing 24/7 support for all the company's clients. Nexa clients include some of the best known companies in the travel, hospitality and other industry sectors.
Additional details
Lots of FREE parking. Come early for coffee, snacks and a chat.
Location
Hosted at NEST co-working space
Al Saef 1 Street, Barsha Heights Dubai, United Arab Emirates
Dubai,
When August 28, 2018
8:30am - 10:00am