Nalini Shekhar
– Hosted at Hasiru Mane
part of a series on Invest
About the speaker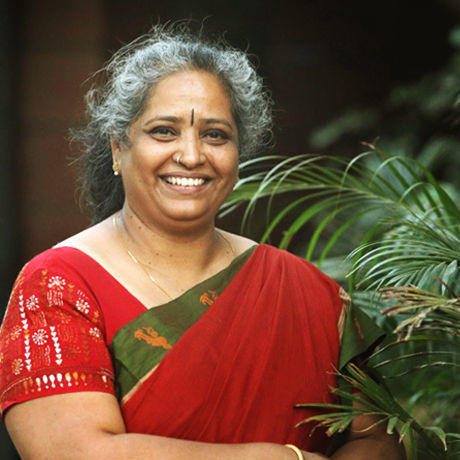 Nalini is a co- founder of Hasiru Dala, an organization of wastepickers in Bangalore, India. Her passion is to restore the dignity of workers in the unorganised waste sector and improve their access to predictable livelihoods and social security for their families.
Nalini has trained several hundred wastepickers about new ways of solid waste management and helped develop their skill to become waste management professionals and worked with state officials, students, citizens on the need for sustainable waste management practices and integration of wastepickers.
Before her work in Bangalore, she advocated the need for rights of survivors of violence for a decade in the US where she was honored by the Santa Clara County Human Relations Commission, San Jose City Government and presented with a Certificate of Honour from the then Governor of California, Arnold Schwarzenegger.
In a career spanning 33 years, Nalini has won many accolades including the Kempegowda Award 2015, from the City of Bangalore. She was chosen as one of 100 women in India who make a difference in the society by BBC.Com.
—————————————————————————————————————————————
Karthik Natarajan, who will introduce Hasiru Mane, is an architect and designer, working for the last 15 years on everything from architecture, technology, agriculture and products. His work at Hasirudala is about co-creating sustainable design solutions with the community for housing and to question his knowledge as a trained architect.
Local partners
Additional details
The venue happens to be a home so we would request sensitivity from all attendees, while at the residence.
Please bring your own cutlery (a cup and a plate) - there will be none provided at the breakfast counter.
Location
Hosted at Hasiru Mane
Ayyappa Layout, Hebbal, Bengaluru, Karnataka 560032
Bangalore, Karnataka India 560032
When
–