Muri Sicuri
– Hosted at Zoom
part of a series on Identity
About the speaker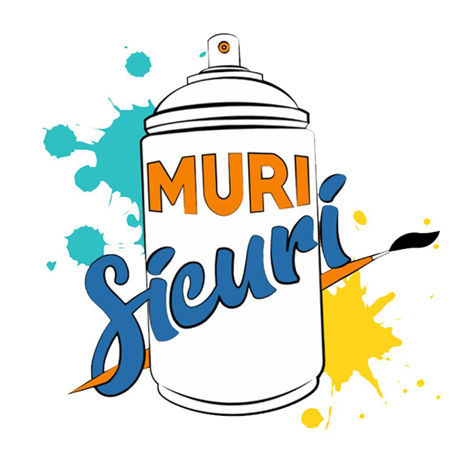 Indossate il vostro vestito migliore e lasciatevi guidare per Ostiense e Garbatella dalle guide turistiche più artistiche della città. Muri Sicuri è un'associazione culturale formata da 19 guide turistiche di Roma. Nasce nel 2016 a seguito del terremoto che ha colpito il centro Italia e, da allora, finanziano opere di street art, organizzano tour e raccolgono donazioni per ricostruire i muri crollati. Il loro motto è: Dipingiamo un muro per curarne cento.
Francesca Di Marzo e Francesca Pagliaro , presidente di Muri Sicuri, hanno organizzato per la community di CreativeMornings, in questo momento delicato per tutti, un live tour virtuale.
Talk in inglese
Quando: Lunedì 6 aprile 2020 - ore 17:00 Dove: Online! Basta scaricare Zoom Hai bisogno di aiuto con Zoom? Leggi la nostra guida (in costante aggiornamento!) Registrazione: Effettuate la registrazione qui sul portale e mezz'ora prima della partenza riceverete per e-mail il link da cliccare per entrare nella conferenza.
—
Put on your best suit and let the most artistic tourist guides in Rome drive you around Ostiense and Garbatella! Muri Sicuri is a cultural association formed by 19 Roman Tourist Guides. Founded in 2016 after an earthquake struck Central Italy, Muri Sicuri has been financing street art, organizing guided tours and collecting donations to rebuild crumbled walls ever since. Their motto is: let's paint one wall to save one hundred!
In these difficult times, Francesca di Marzo e Francesca Pagliaro, president of Muri Sicuri, organized a virtual live tour for the CreativeMornings community.
The talk will be in english
When: Monday, April 6th 2020 – 5 pm CEST. Where: Online! Registration: please register here, you'll receive an email with the link to attend the videoconference 30 mins before the start of the tour.
Location
Hosted at Zoom
Casa tua
Your cozy place, Italy
When
–