Munya Chidzonga
– Hosted at Moto Republik
part of a series on Survival
About the speaker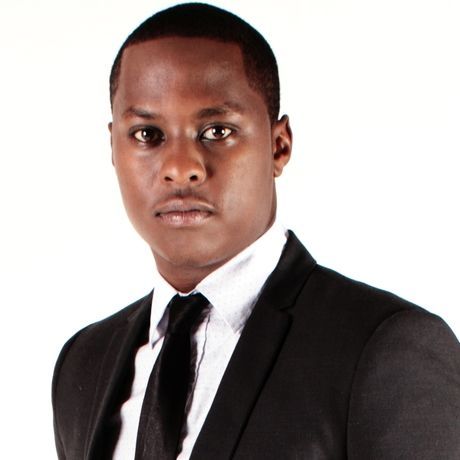 Munya Chidzonga is a Film maker and Entrepreneur, who has worked in all disciplines of media from online/social media platforms, to radio, television and the big screen. He holds a Bachelor of Arts Degree in Motion Picture Medium, majoring in Live Performance, Acting and Script-writing, from The South African School of Motion Picture Medium and Live Performance (AFDA) in Cape town, South Africa. Where he was nominated for the best Actor Award, an accomplishment equivalent to graduating Summa Cum Laude in the American educational system. Munya has had a history of achievements in his chosen field of the arts and entertainment, winning awards for drama and speech from as early as Primary school. Most recently in 2011 he was awarded a NATIONAL ARTS MERIT AWARD (NAMA) for Best Actor for his work in "The Gentleman". Which is the highest acting honor in Zimbabwe. Munya is the Zimbabwean International Film Festival Ambassador and has worked tirelessly in the development of the Zimbabwean film industry. He has consulted some of the leading Film makers in Zimbabwe on film projects and documentaries including the ZIFFTESSA (The Zimbabwe Film and Television School of Southern Africa), British Council adapting a novel by award winning Zimbabwean writer Pettina Gappah "Something Nice From London" for the big screen, Soul City (an aids awareness incentive sponsored by the Kellogg Foundation), Munya was a key member in assisting to set up and support the Filmmakers Guild of Zimbabwe an independent administrative platform for training and lobbying the Government for Industry reforms on behalf of its members made up of industry Professionals. An environmentalist at heart, Munya, currently works with Nyaradzo Funeral homes and Friends of The Environment on an ongoing campaign to plant 6 million trees by the year 2026.
Local partners
Adobe is the global leader in digital marketing and digital media solutions. Our tools and services allow our customers to create groundbreaking digital content, deploy it across media and devices, measure and optimize it over time, and achieve greater business success. We help our customers make, manage, measure, and monetize their content across every channel and screen.
Moto Republik is Zimbabwe's first creative hub. A cutting edge co-working space that is home to creative entrepreneurs, citizen journalists and artists
When a giraffe is born, it drops from a height of nearly 2 metres to the ground and is up and running within an hour!
That is similar to the story of uMAX – the POTRAZ license was granted, and with that the task of launching a whole new, very different Internet service! The uMAX team immediately swung into action, and have brought the super-fast, highly stable broadband Internet service that is uMAX to Harare within a year – now that is truly shaking a hoof!
Additional details
Join us for Creative Mornings this Friday morning at Moto Republik! enjoy a talk coffee and a breakfast bite over interaction and inspiration!
Location
Hosted at Moto Republik
3 Allan Wilson Ave , Belgravia
Harare, Zimbabwe
When
–