Monica Nakielski
March 29, 8:30am - 10:00am EDT. Hosted at Impact Hub Boston
part of a series on Water
About the speaker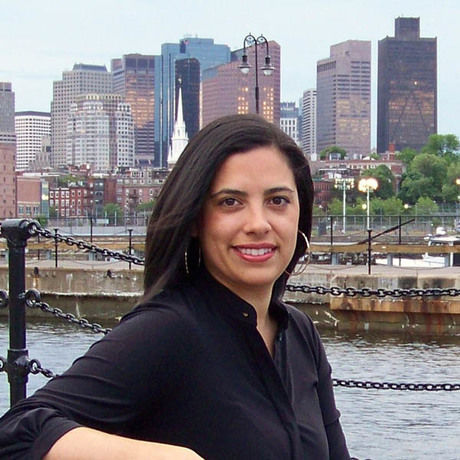 Monica and her team are responsible for providing vision and leadership in the design and development of BCBSMA's sustainability and environmental health strategy. Her team works with BCBSMA's senior business leaders, vendors and manufacturers, and community partners to align and implement the environmental health strategy and to create business, environmental, and societal value.
Previously, Monica managed the sustainability program at Partners HealthCare, a Boston-based health system founded by Massachusetts General Hospital and Brigham and Women's Hospital. There Monica led and managed sustainability efforts across 16 facilities: 13 hospitals, two long-term care facilities, and one mixed-use administration building. Prior to Partners HealthCare, Monica consulted to a wide variety of companies, non-profit organizations, government agencies, and more within strategy and management and/or corporate social responsibility with a focus on environmental sustainability.
Monica serves as a member of the steering committees for Farm to Institution New England and The Chemical Footprint project, as well as a member of the City of Boston's Zero Waste Advisory Committee.
Monica has a bachelor's degree in Medical Microbiology and Immunology from the University of Wisconsin-Madison, a master's in business administration from Simmons College, and has completed executive education in sustainability leadership from the Harvard T.H. Chan School of Public Health.
Local partners
Additional details
March's theme is WATER
It's the main source of all life. The lifeblood element that makes up 60% of our bodies.
It's the liquid that we don't drink enough of, yet waste effortlessly.
It's home to millions of species, mysteries, and undiscovered knowledge.
We know more about the stars in the sky than the depths of our oceans.
We can use it to save lives. If used foolishly, it can take lives.
We think there is an abundance, yet only one percent can be touched. If we don't protect our waters, then what will happen to life?
Our Perth chapter chose this month's exploration of Water and Sofia Varano illustrated the theme.
Location
Hosted at Impact Hub Boston
50 Milk Street 20th floor
Boston, Massachusetts
When March 29, 2019
8:30am - 10:00am