Monica Gresser
– Hosted at Wasteland Gallery
part of a series on Ethics
About the speaker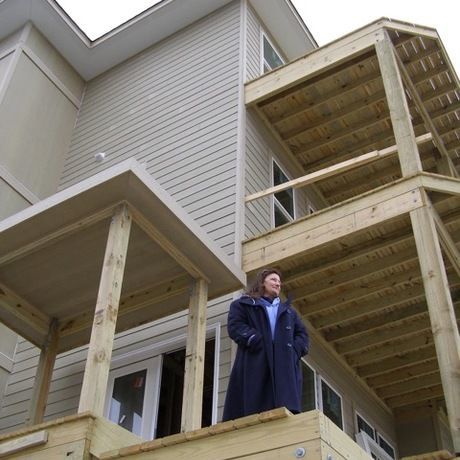 As much as she loves working with her commercial clients, Monica Gresser found herself looking outside of whichever firm she happened to be working for at the time for that Thing that made her happy and proud of her community. It wasn't until after she opened BRAZENarchitectureINC that she realized she could directly connect the firm to the community. Encouraged by her brilliant husband, she moved the firm downtown, landed a few more jobs, and started bonding with local organizers. A year later, she began BRAZENconversations.
BRAZENconversations is a discussion "group" that delves into a variety of socially difficult topics, from homelessness to trafficking to mental health, acting as a kickoff to larger topics and the search for more information within specialty non-profit organizations.
Monica currently serves on the City of Las Vegas Homelessness Advisory Committee, is a Board Member of the Southern Nevada Homelessness Continuum of Care, and has recently become involved in the Downtown Community Coalition.
A Commercial & Citizen Architect, Monica is working to join the commercial sector with the non-profit sector - balancing paycheck and passion.
Local partners
Wasteland is a communal space for those lost in the desert landscape to find refuge and inspiration. It is joined by the rest of the Downtown Spaces collective in bringing art and culture to the Las Vegas valley.
Makers & Finders Coffee is an urban coffee bar with an array of organic single origin coffee beans from Latin America, also serving Latin comfort foods in the 18b Arts District of Las Vegas. www.makersandfinderslv.com
Location
Hosted at Wasteland Gallery
1800 S. Industrial Rd.
Las Vegas, Nevada United States 89102
When
–