Michelle Latimer
January 27, 8:30am - 10:00am EST. Hosted at BrainStation
part of a series on Mystery
About the speaker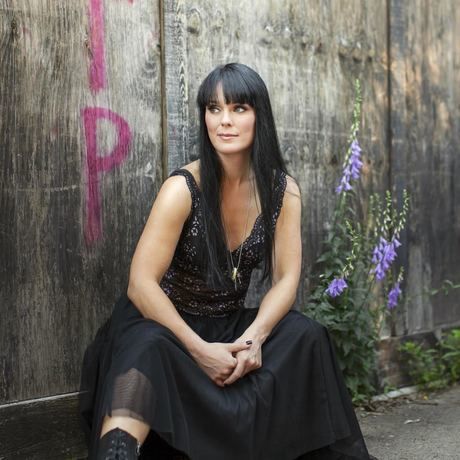 Michelle Latimer (Métis/Algonquin) is a Toronto based filmmaker, programmer, actor and activist. Her films include Choke (Sundance Special Jury Honorable Mention in International Short Filmmaking), The Underground, Nimmikaage and the feature doc ALIAS. Michelle is currently adapting the bestselling novel The Inconvenient Indian for screen, directing a short doc for Field Of Vision, and showrunning the series RISE for Viceland. She programs for Hot Docs Film Festival and the Dawson City International Short Film Festival.
Additional details
Special Note: This month's talk is happening at BrainStation - 460 King Street West.
A friendly reminder: Click 'Join Waitlist' to be placed in our lottery system for event-day tickets. Tickets for the talk will be randomly assigned to people on our waitlist about a week before the event.
Theme

January's theme, MYSTERY, was chosen by our Houston chapter and illustrated by Joseph Alessio.


Breakfast and Venue Partners
Founded in 2012 by a group of lifelong learners, BrainStation began as a collective of industry practitioners providing collaborative, hands-on training for working professionals, freelancers and entrepreneurs. Acquired in 2014 by Konrad Group, a full-service digital consultancy, BrainStation has grown to be a global leader in technology training. Each educational product is built around components of the ever-evolving digital product lifecycle. Hundreds of technologists from the most innovative organizations around the world work together to constantly update and evolve BrainStation's content and techniques to ensure relevance and immediate value to the students and their organizations.
Shopify is the leading cloud-based, multichannel commerce platform designed for small and medium-sized businesses. Merchants can use the software to design, set up, and manage their stores across multiple sales channels, including web, mobile, social media, marketplaces, brick-and-mortar locations, and pop-up shops. The platform also provides merchants with a powerful back-office and a single view of their business. The Shopify platform was engineered for reliability and scale, using enterprise-level technology made available to businesses of all sizes. Shopify currently powers over 275,000 businesses in approximately 150 countries and is trusted by brands such as Tesla Motors, Budweiser, Red Bull, LA Lakers, the New York Stock Exchange, GoldieBlox, and many more.

Illustration Partner
VisualTalks present information your audience needs, in the way they can process it best. VisualTalks are whiteboard illustrations (or graphic recordings) to enhance understanding and retention, increase participant engagement and create concise and beautiful summaries of information.
We listen carefully, process what we hear, and draw it on the spot. We capture it truthfully, and present it in a way that facilitates further thought and discussion.


Printing Partner



Originally from Newfoundland, Nola Grimes brought her passion for art and creativity to the printing industry over 20 years ago and has been managing all types of print projects for a diverse group of clients ever since.
She enjoys working with designers and being part of the creative process. Over the years, Nola has built relationships with a network of suppliers and can produce everything from small postcard orders to catalogs and signage. Whether the project is simple, with a tight budget or more complex, with embossing and other special effects, Nola can help you meet your objectives and treats every order with equal care.
Location
Hosted at BrainStation
NW Corner of King and Spadina - Enter through BrainStation's Spadina St entrance
Toronto, Ontario Canada M5V 1K7
When January 27, 2017
8:30am - 10:00am