Michelle Jaime
May 31, 8:00am - 10:00am HST. Hosted at Entrepreneurs Sandbox
part of a series on Preserve
About the speaker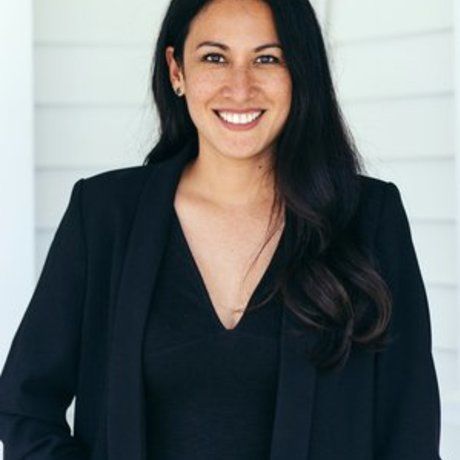 "Do what you love and the money will follow." That maxim is popular with all creatives. Interior designer Michelle Jaime shows that it can be done as founder, principal, and creative director of her award-winning design firm, The Vanguard Theory.
As principal and creative director of The Vanguard Theory, Michelle oversees both the creative and business aspects of her multi-disciplinary design studio. Including Michelle, the company has six employees who work on interior design, art projects, and product development. Using a collaborative model, they create a larger platform for emerging artists and designers.
In 2016, Michelle's company won recognition—including a Gold Key and two Indie awards—for its work on the renovated Surfjack Hotel & Swim Club and its restaurant Mahina & Sons in Waikīkī.
If you're an HGTV or DIY Network fan, you may recognize Michelle from her television show, "Aloha Builds." The 13-episode series stars Michelle and her brother David working together to breathe new life into Hawaiʻian properties. With lots of laughter, competition, and hard work, Michelle and her brother share the logistical and budgetary challenges facing homeowners on the islands, as well as the beauty, culture, and Ohana that make it home.
Michelle's designs tell stories, immersing people in a time and place in history—such as Hawaiʻi in the 70s—or in a feeling—as in the familiar comfort of her grandmother's living room in Wahiawa.
Using symbols, colors, and shapes that are cultural touchstones, Michelle's designs reclaim space for Hawaiʻi's past and celebrate its unique beauty. In this way, she connects contemporary kama'aina and visitors alike to the islands' artistic and cultural history—and helps to define its future.
This month, we're happy to have Michelle here at CreativeMornings HNL to speak to the topic of "Preserve."
Local partners
Additional details
Metered stalls out front and paid lot next door or biki.
Location