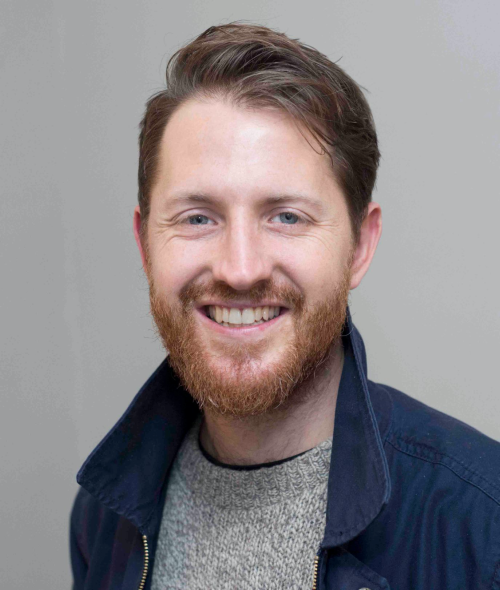 "Growing up I didn't think I was insecure. Insecure to me was the girls that didn't think they were pretty so they wore too much makeup or the boys that were always fronting and being too cool for school. I didn't realize that I hid myself from others, that I pushed down my creativity because I was insecure. And I didn't realize I was insecure because my very self, who I really was, was hidden from me." - James Meinert on Insecure.
Join us Friday for a great talk with more insight from James! You can register now at https://creativemornings.com/talks/james-meinert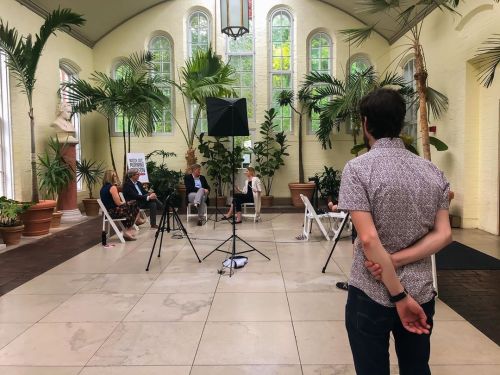 July already? Seems like just yesterday we visited this gorgeous venue in Tower Grove Park.
Photo credit and mini shoutout to our friends G&A Productions STL 😇 . They keep us all looking sharp.
If you missed last month's chat on #nature there is no reason to worry! Our next #virtualevent is coming up in 8 short days, and we're changing it up a bit just for you.
Register now: https://creativemornings.com/talks/james-meinert
By observing and seeing, we can catch the early moments we allow our insecurities in. Pay attention to when you are being driven by insecurity and notice what exactly makes you contract.
Don't forget to join us July 10th for our talk on #Insecure with James Meinert at 8:30 am. 
Register now at https://creativemornings.com/talks/james-meinert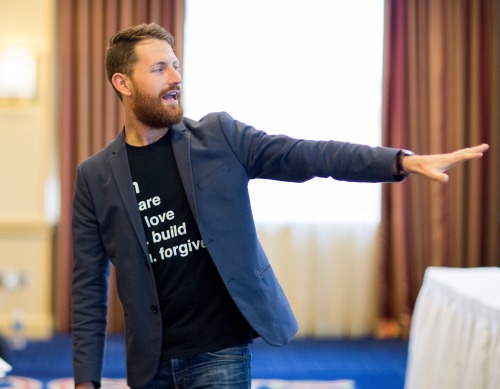 💥 Introducing James Meinert, our #CreativeMorningsInsecure Speaker! 💥⁠
⁠
Tune in for our #virtual #event July 10th at 8:30 am.⁠

Register now at:
https://creativemornings.com/talks/james-meinert

James Meinert is a facilitator, educator, and trainer focused on ending racism, uprooting sexism, and addressing the ways oppression impacts our society. James consults with organizations as a part of Undo Bias Consulting offering training designed to shift organizational culture towards one that is more inclusive and equitable. He is also the local director and organizer of the Men's Story Project, a storytelling production that brings critical dialogue on social ideas about masculinity into public forums. When James isn't organizing against oppression he is farming with his wife's business Bee Simple or teaching at SLU in the Women's and Gender Studies department.

Read more about:
https://www.mensstoryproject.org/msp-network/saint-louis-university-2019/
St. Louis Creative, Vanessa Charlot (pictured top left) is joining Creative Mornings Louisville tomorrow for a Panel Discussion titled "Protests Through The Lens."
All 5 panelists Vanessa Charlot, Devin Allen, Jon Cherry, Alyssa Pointer, and Chris Facey will share their experiences and discuss together the topic of photography and protest documentation.
This event is #virtual and #free, happening tomorrow at 9am Louisville time (EDT)
Register now at the link below:
https://creativemornings.com/talks/documenting-the-protests-panel-discussion

Good Afternoon Creatives! Our past speaker, Adam Walker is putting together a #FREE camp this August called Hip Hop Architecture Camp. This camp is open to all students from middle school to high school, and is taking place entirely online!
Head to the link below for registration details and to learn more about Hip Hop Architecture Camp:
Speaking of #FieldTrips, MADE STL is offering online virtual tours and small one-on-one tours for those who are still wanting to check out some awesome creative spaces. ⁠
⁠
If you haven't had the change to learn more about their training and membership programs, we highly recommend checking them out.⁠
⁠
Head over to madestl.com/membership/shop-tours/ ⁠
to take a look around.⁠
While you're waiting for the next #CreativeMorningsSTL event, be sure to check in on our new #Virtual FieldTrips!⁠
⁠
Built on top of our 20,000 monthly attendees at CreativeMornings talks, FieldTrips are designed and organized by amazing individuals and organizations from within our community⁠
⁠
Peep the destinations here:⁠
https://creativemornings.com/talks/upcoming?kind=fieldtrip⁠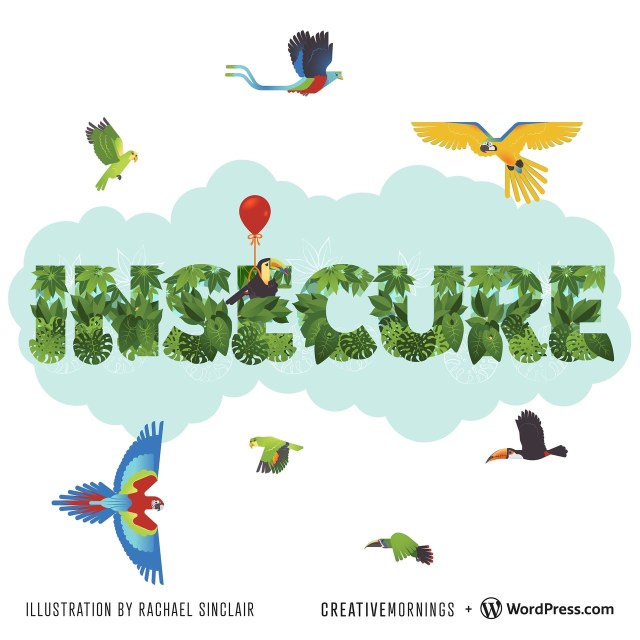 We're excited to announce this month's theme is "Insecure", chosen by @cm_louisville chapter and illustrated by Rachael Sinclair.
We challenge you to begin thinking about the ways can we start to overcome insecurity and strengthen ourselves!
🌈Learn more about Rachel's work here: https://creativemornings.com/blog/meet-our-lustrator-for-insecure-rachael-sinclair
Don't forget our #nature talk is tomorrow morning at 8:30AM! Join us virtually from your back yard (or your couch 😉) as we discuss client/creative relations, creative process and strategy, and the #nature of a successful project.
If you're not coming for the awesome discussion we have in store, then come for the gorgeous view that is Tower Grove Park. 🌳
Be sure to RSVP here:
more
St. Louis team







Learn more
St. Louis community








see everyone