Michaela Alexis
January 26, 8:30am - 10:00am EST. Hosted at St. Alban's Church
part of a series on Anxiety
About the speaker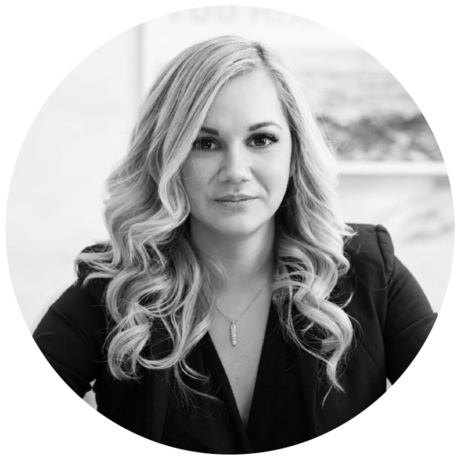 Join us for the first CreativeMornings Ottawa talk of 2018 as we welcome espresso-fueled entrepreneur, Michaela Alexis to speak on the global theme anxiety.
When Michaela was in kindergarten, she ran home excitedly one day, brimming with glitter and pride, as she announced that she was, "The ONLY TOOTH FAIRY at Career Day, and everybody else in my class was just dressed up as doctors and dentists!"​ Her imaginative spirit has not changed much since that day.
Michaela is a Marketing Specialist accidentally turned Linkedin Viral Content Creator. She had her first viral hit article on Linkedin back in March 2016. Since then, she replicated her viral success with multiple career advice articles, updates, photo and video campaigns. Michaela's articles have been featured and published on CNBC, Success.com, Mashable, and more. Armed with just a tiny dry erase board and writing skills, Michaela has organically built a mega presence on LinkedIn of over 100,000 professionals by tackling tough business conversations like failure, harassment, and confidence.
When she isn't writing or training clients on how to use LinkedIn, she regularly speaks at schools and volunteers with Canadian newcomers, sharing her advice on networking and the power of personal branding in today's digital landscape.
Local partners
Independent, community-powered radio is more than just entertainment. CHUO 89.1 FM provides a place for under represented voices to be heard. That can be the voices of new and emerging music or the voices of daring and challenging perspectives on news and social issues.
SAW Video is a not-for-profit, artist-run media art centre that fosters the growth and development of artists through access to equipment, training, mentorship, and programming. Our mission is to support a diverse community of media artists empowered by technology, programming and the exchange of ideas.
Additional details
CreativeMornings is a monthly breakfast lecture series for the creative community with chapters in over 180 cities around the world. Each month we host an event that is always on a Friday, always in the morning, and always free. We provide coffee, a light breakfast, and a 20-30 minute presentation from a local creative person on the global CreativeMornings theme for that month.
Event Schedule:
8:30 AM - Doors open
8:30 - 9 AM - Check in, enjoy breakfast
9:00 AM - Talk begins
9:30 AM - Q&A with speaker
9:45 AM - Audience takes the stage
10:00 AM - Off to work!
About the theme:
Imagine for a second that you have to write an email that goes out to 200,000 people. You spend all week on it, making sure there are no typos or broken links. You schedule the email.
You walk into the office and the first thing you hear is, "The most important link is broken." It's too late, the email is registered by the servers; it's now a beam of light carrying information through fiberglass under our oceans.
Imagine that feeling of failure—sweaty palms, concerned looks by colleagues, heart rate thumping.
Or better yet, what if you stopped imagining?
Anxiety is a story that we tell ourselves; it's a magnification of possible failures paired with self-talk that undermines our chances of success. Anxiety is created from within, not outside. Self-sabotage may always be part of the creative process and the sooner we can accept that the clearer we can be in the decision we need to make to move forward.
This month's global exploration of Anxiety was chosen by our Bucharest chapter and illustrated by Evelin Bundur.
Parking: No dedicated parking lot but there is street parking and some pay-to-park public lots nearby: http://www.stalbanschurch.ca/contact/parking-options
Accessibility: Unfortunately, this even space is not officially accessible however it is all on one level, we will have volunteers presents to give a helping hand and the bathroom doors are power operated.
Location
Hosted at St. Alban's Church
454 King Edward Avenue
Ottawa, on K1N 7M8
When January 26, 2018
8:30am - 10:00am