Micah Dalton
September 25, 9:00am - 10:00am EDT. Hosted at ZOOM
part of a series on Spectrum
About the speaker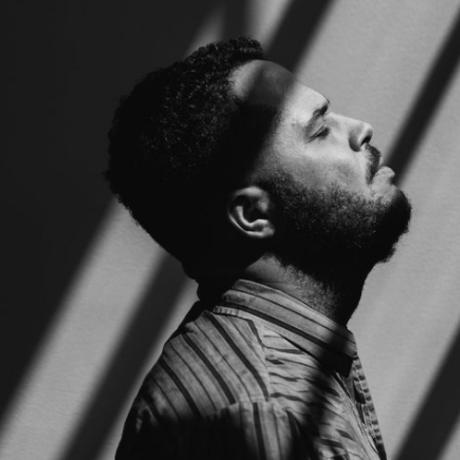 Micah Dalton is the co-founder of ATL Collective and lead singer and songwriter of Dwayne Shivers.
ATL Collective is a non-profit that empowers and connects Atlanta's music community through preservation, building relationships, and education. For 10 years, ATL Collective has reimagined over 75 timeless albums and built a significant connection hub for the Atlanta's music community while doing so. Right now, ATL Collective hosts a monthly, virtual professional development program called Hump Day Hang that builds space for Atlanta's music makers to develop relationships and gain special knowledge in their areas of focus.
Dwayne's 2014 debut EP, recorded in Athens, GA, was marked as a "batch of new-generation spirituals and fleecy, exquisite blues" by CMT Edge. From 2015-2017 Dalton worked to finish the Dwayne Shivers debut full-length album along with Anthony Aparo (Improvement Movement), Brooklyn-based producer Jeremy McDonald (Kevin Garrett, Welcome Wagon) and mix engineer Jason Kingsland (Belle & Sebastian, Deerhunter, Iron & Wine)." In 2017, single "Waking Light" (with Kyshona Armstrong) was featured on CBS' "Criminal Minds," ABC's "Conviction," and CBS' "Salvation." The debut album "Buffered & Blest" was released in March 0f 2019. Dwayne's most recent single "Are You Nice?" (Feat. Portier) was released in July 2020 and produced by Anthony Aparo and Dan Gleason of GROUPLOVE.
Local partners
A brand identity house. We believe identity is essential. Our job is to help brands uncover and express who they are and what makes them unique.
See Spark Go is a public relations agency committed to telling the best stories in the world. As an 11-year-old agency with 3 offices nationwide, their team of talented storytellers make brands come to life through the use of integrated communication strategies spanning a variety of mediums. For more information on how they could amplify your story, visit See Spark Go dot com.
More than 15 million people and businesses around the world use Mailchimp's marketing automation platform to to reach their customers and grow their business. Mailchimp shares CreativeMornings' belief that we're better when we work together.
Additional details
You'll have two ways to experience this month. If you registered for the Creative Release Zoom Session from our Stress Free Week, you've already gotten a preview of what this month will look like! We'll have an exclusive Zoom interactive experience that you'll need to register for above. Please plan to turn your cameras on if you register for this Zoom experience. We'll also be live-streaming it and sharing the link via our socials for those who miss the cutoff - No need to register for that!
Registration for this Zoom experience will go live on Monday, September 21st at 9am.
Location
Hosted at ZOOM
ZOOM
Atlanta, Georgia United States 30312
When September 25, 2020
9:00am - 10:00am