Memet Ünsal - Broken
– Hosted at ATÖLYE
part of a series on Broken
About the speaker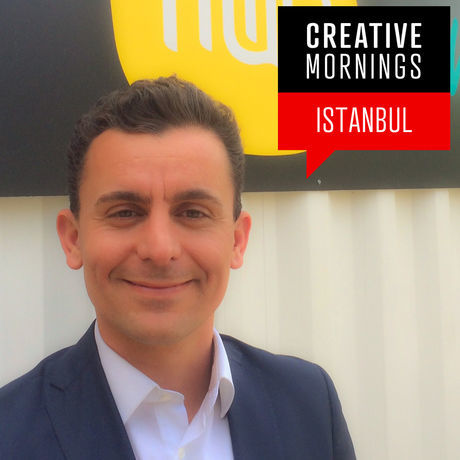 Memet Ünsal, kurumsal hayatta proje yöneticisi, doktorasını robotik üzerine yapmış makina mühendisi ve alaylı bir fotoğraf ve seyahat sevdalısı. 2014 yılında kurumsal işinden ayrıldı ve kendisini heyecanlandıran bir kaç proje üzerine çalışmak için Türkiye'ye döndü. Türkiye'deki girişimcilik ve inovasyon ekosistemini güçlendirmek ve bu konuda uluslarası bir işbirliği ağı kurmak için InnoMate takımıyla çalışıyor.
Doktorasını yaparken çok keyif aldığı robotik (6 serbestlik dereceli paralel platformlar), mekanik titreşim kontrolü ve akıllı sıvılar alanlarında çalıştı. Mezun olduktan sonra Procter & Gamble şirketinde kurumsal iş hayatına başladı. P&G'de çalıştığı 7 sene içinde İspanya, Mısır, Fas, İtalya ve Belçika'da yaşadı, çeşitli küresel programlar yönetti.
Şu anda yolculuğuna Adana'dan başlayan ve Türkiye'nin her bölgesinde üniversiteleri gezmesi planlanan InnoCampus (innocampus.org) projesinin yöneticiliğini yapıyor. InnoCampus, gençlere girişimciliği ve 3 boyutlu üretimi öğreten bir girişim hızlandırıcı / YapLab (Fab Lab) programı. Aynı zamanda Türkiye ve komşu ülkelerde YapLab'lar kurmayı ve işletmeyi amaçlayan InnoMate ile üniversitelerden sonra ilk öğretim ve liselerde yaratıcılığı, deneyimsel ve üreterek öğrenmeyi özendirmeyi amaçlayan projeler üzerinde çalışıyor. Son olarak Sabancı Üniversitesi'nde proje yönetimi ve ürün geliştirme üzerine ders veriyor.
//
Memet Ünsal is a project manager, PhD mechanical engineer with specialization in robotics, and a backpacking & photography enthusiast. He quit his corporate job in 2014 and moved back to Turkey so he can work on several projects close to his heart. He is developing projects for strengthening the innovation and entrepreneurship ecosystem in Turkey while helping create a global community of like-minded collaborators with the InnoMate team.
On his PhD, he worked in several areas he really enjoyed from robotics (6 degree-of-freedom parallel platforms) to vibration control to smart fluids. After graduation, he moved on to a corporate career at Procter & Gamble. During his 7 years at P&G, he managed global programs, relocating to several countries including Spain, Egypt, Morocco, Italy, and Belgium.
He is currently the program director of InnoCampus (innocampus.org) which travels to different universities around Turkey. InnoCampus is a mobile accelerator / Fab Lab program. He also recently co-founded InnoMate with the goal of building and running Fab Labs in Turkey and neighboring countries as well as developing projects for promoting experiential and making-integrated learning in K12 education. Finally, he is teaching a course on managing new product development and entrepreneurship at Sabanci University Istanbul.
Local partners
Location
Hosted at ATÖLYE
Tarihi Bomonti Bira Fabrikası, Silahşör Caddesi, Birahane Sok, No: 1, Şişli
Istanbul, Turkey Turkey 34394
When
–