Melissa Armstrong-Brine
September 18, 8:30am - 10:00am EDT. Hosted at MetroHealth Main Campus Greenspace
part of a series on Spectrum
About the speaker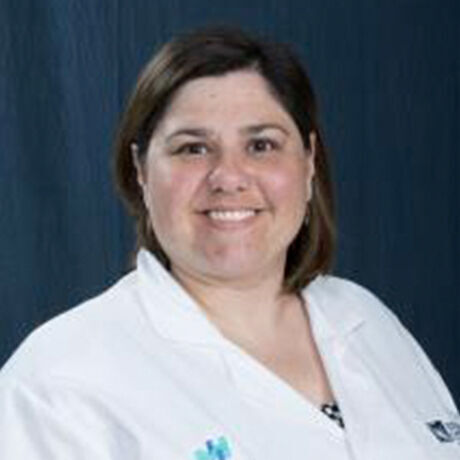 Melissa Armstrong-Brine, PhD is a clinical pediatric neuropsychologist who specializes in the identification and treatment of neurodevelopmental disorders. Melissa did her clinical training at Saint Louis University before completing her internship at the University of Oklahoma Health Sciences Center. She finished her training at the University of Missouri, Columbia Thompson Center for Autism and Neurodevelopmental Disorder with a two-year clinical fellowship. After remaining at the University of Missouri for several years as faculty, she moved to Cleveland, Ohio in 2014 to direct the Metrohealth Medical Center's Autism Assessment Clinic. Melissa has a strong interest in diversity aspects of Autism Spectrum Disorders (ASD) with a particular interest in assuring culturally sensitive autism diagnostic evaluations and treatment services are available for families in the Greater Cleveland area. She believes all individuals with ASD and their families should have access to data-driven, inter-disciplinary diagnostic evaluation, and treatment with providers who embrace diversity and seek to expand the availability of culturally-appropriate testing instruments. Together with her colleagues, she has built one of only a few clinics in Ohio that provide ASD diagnostic evaluations for individuals through the lifespan and one of only a few clinics in the United States offering interdisciplinary ASD evaluations with a team of Spanish-speaking provider.
Local partners
North Water Productions is an Emmy Award-winning creative consulting and video production team based in Cleveland, Ohio.
At Dollar Bank, a mutually beneficial banking relationship is not an empty promise. Mutuality is a part of our foundation. Being a mutual bank means Dollar Bank is not owned by stockholders. We are committed to our customers, not quarterly profitability goals for shareholders. Our singular focus is using our expertise to provide the best banking experience for every customer, every day. We look forward to serving you!
EvergreenPodcasts.com features a myriad of entertaining podcasts, rooted in high creative values and production quality. Evergreen is a community where people think big. We love capturing the color and diversity of modern makers. From entrepreneurs and musicians, to philosophers and artists – we are in the business of uniting audiences with boots on the ground storytellers.
Additional details
This is a virtual event to take place over a zoom teleconference, broadcast from the MetroHealth main campus greenspace. The park is open to the public, however, there are no live event accommodations. To attend via zoom, Registered participants will receive a link to join CreativeMornings the morning of Friday, September 18th
Location