Marta Rodriguez/Commitment/May 25th
May 25, 8:30am - 10:00am CDT.
About the speaker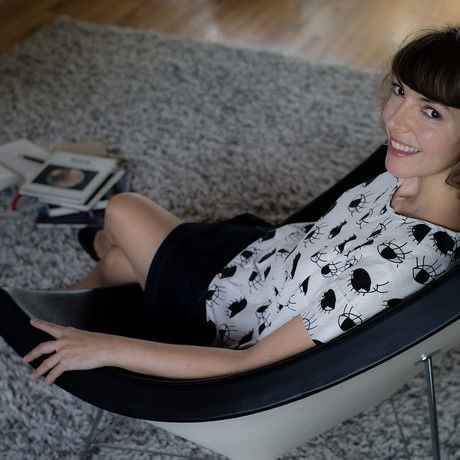 Marta Rodriguez is an architect and scholar from Spain, having received her Ph.D. in architecture from the Polytechnic University of Madrid. Currently, she is an assistant professor at the University of Houston, Gerald D. Hines College of Architecture & Design. She has also served as a visiting professor at the Institute of Architecture Technology of TU Graz, Austria; a visiting fellow at the Center for European Studies, Sciences Po, Paris; a visiting scholar at the Center for Japanese Studies, UC Berkeley; and, in Tokyo, a researcher funded by the Spanish Ministry of Innovation and Development.
Rodríguez began her professional practice at The Office for Metropolitan Architecture (OMA) / Rem Koolhaas in Rotterdam, where she was part of the team who won the International Competition for designing the New Court Rothschild Bank in London in 2005. She subsequently started her own practice, winning several Public Architectural Competitions in Spain, and in parallel she taught at the ETSAM.
Marta Rodriguez recently opened her own design office in Houston, where she pursues an experimental approach to architecture. Her creative works has been featured in international magazines such as Arquitectura Viva and PASAJES Arquitectura y Crítica, and published in several books by the University of Valladolid Press and Mairea Publisher.
For over a decade, Rodriguez has focused her research on identifying the underlying causes that transformed Japan into the world's optimum architectural laboratory beginning in the 1980s. In her current manuscript, Kazuyo Sejima: Radical Architect, she unveils Sejima as the pivot point between the architecture of the past and the architecture of the future. Chapters by Rodriguez have been included in Arquitectura Contemporánea de Japón: Nuevos Territorios (2015) and Architecture: The Whole Story (2014). Her recent articles are "Petite Architecture Linked to Technological Revolutions and the Flourishing of Urban Nomadism," (2017), "Feminsim and Architecture" (2015), "Transnational Architecture: Charlotte Perriand & Kazuyo Sejima" (2015), "Petite Architecture" (2014), "Charlotte Perriand. Un mestizaje Japón-Europa" (2013), "Metabolist Architecture as petite: The French roots of Ekuan's mobile capsules" (2012), "El Documental Inmersivo. Una Aproximación" (2011), "Un proyecto de Arquitectura Audiovisual: Un Medidor de Paisaje" (2011), "Entre individualidad y colectividad en la vivienda holandesa: MVRDV y la Casa Doble" (2010), and "Casa entre ciruelos: magia blanca" (2008).
Additional details
We are currently in search of a venue for this event.