Markus Reuter
June 28, 8:30am - 10:00am CEST. Hosted at MEA Kollektiv
part of a series on Wonder
About the speaker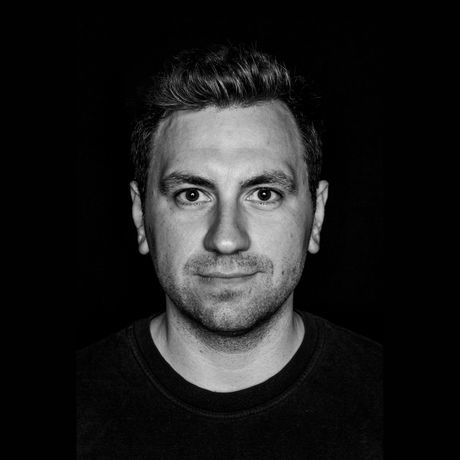 Wie wäre es, wenn wir in Europa nicht versuchen, danach zu streben wie Facebook, AirBnB, Uber und Co. zu sein, sondern unsere Zukunft selbst gestalten? Was wäre, wenn wir eine Zukunft kreieren, die unseren Bedürfnissen entspricht und nicht vom Silicon Valley vordefiniert wird? Wie sieht so eine Vision aus? Unterscheidet sich eine Europäische Vision der Zukunft von einer Amerikanischen oder Chinesischen?
Markus studierte Erziehungswissenschaft und arbeitete später als Berater in einer Social Media Agentur in Hamburg. Als typischer Quereinsteiger startete er vor 7,5 Jahren im Design- und Innovations-Team der Deutschen Telekom, mittlerweile präsentiert er als Senior Manager in der Telekom Design Gallery die Vision, Strategie und Innovationskraft der Telekom für die digitale und vernetzte Welt. Gemeinsam mit Kollegen, Partnern, Startups, Hochschulen und Kunden arbeitet er an der Realisierung dieser Visionen.
Local partners
Wacom's vision is to bring people and technology closer together. We provide interactive pen displays, pen tablets, and styluses to equip and inspire everyone to make the world a more creative place. The advanced technology of Wacom's intuitive input devices has been used to create some of the most exciting digital art, films, special effects, fashion and designs around the world.
SIGMA System Audio-Visuell GmbH ist ein auf professionelle Präsentationstechnik spezialisiertes Unternehmen. Verkauft und installiert Medientechnik für Museen, Konferenz- & Ausstellungsräume. Vermietet und betreut Veranstaltungstechnik für Konferenzen, Messen und Events. Führt Service- und Wartungsarbeiten an AV-Technik durch.
Angefangen hat alles als ganz normale Bürogemeinschaft. Das Architekturbüro MEA STUDIO baute 2015 die alte Bäckerei in der Gladbacher Straße zum Büro um und hatte 6 freie Arbeitsplätze zu vergeben. Die wurden nach und nach besetzt und nach einer kurzen Fluktuationsphase waren wir komplett. Designer, Design-Thinker, Day-Trader, Personal Manager und Architekten. Aber eben auch Köche, Tänzer, Verkleidungskünstler,Fussballfans, DJ's. Es war schnell klar, dass wir nicht nur zusammenbleiben sondern auch zusammen 'machen' wollen. In Frage stellen, entwickeln, gestalten. Vor allem Projekte, die uns nah sind und unser tägliches Leben hier vor Ort betreffen. Deshalb gibt es seit Anfang 2019 das MEA KOLLEKTIV.
Location
Hosted at MEA Kollektiv
Gladbacher Straße 7 (Hinterhof)
Düsseldorf, 40219
When June 28, 2019
8:30am - 10:00am