Marieke Sonneveld
November 24, 8:30am - 10:00am CET. Hosted at Het Industriegebouw
part of a series on Death
About the speaker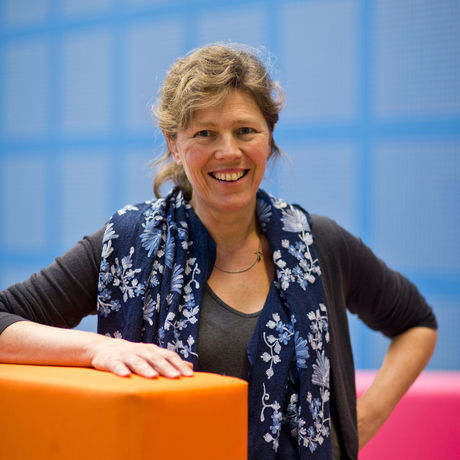 Design is everywhere in our lives. Whether we identify it as such or we seamlessly use it without observing and analysing, it can influence our surroundings and how we act or feel. Designers have not only a unique vision, style and point of view, but also the power to somewhat affect our way of living.

But how about dying? Can design influence how people go through the last phase of their life?

Volunteering for six years at "Hospice de Vier Vogels" - a small scale hospice that supports people in their last phase of life - inspired Marieke Sonneveld to come up with design ideas for people who have to face this difficult stage. As an assistant professor at school of Industrial Design Engineering in TUDelft, she was able to start a design research lab called "Design for End of Life", through which she can explore how design can contribute to the quality of life in its final stage. At her upcoming lecture for CreativeMornings, she will present the design lab, its research and design agenda, illustrated with examples from the design practice.

Marieke Sonneveld is an assistant professor at the school of Industrial Design Engineering at the Delft University of Technology since 2001. Her research and education is in the field of Product Experience, focusing on the way people experience the world through their senses of touch. The goal of her research is to develop insights and tools to support designers to develop their sensitivity towards the tactual aspects of their work. Next to teaching at TUDelft, she was involved in education at the Design Academy Eindhoven, at The Hogeschool voor de Kunsten Utrecht, and she is currently a visiting professor at the school of Design of the Politecnico di Milano.
Local partners
Het Industriegebouw is an icon of the rebuilding of Rotterdam. Realised in post-war Rotterdam, designed by the legendary architects Hugh Maaskant in collaboration with Willem van Tijen.
The goal of 'Het Industriegebouw' is to create a place accessible to everyone. From growing tech start-ups to creative entrepreneurs and high-end retail, all exist under one roof.
Location
Hosted at Het Industriegebouw
Goudsesingel 52-2014
Rotterdam, Netherlands 3011 KD
When November 24, 2017
8:30am - 10:00am